Welcome to our Spring 2019 Quilt Market Recap!
We just attended Spring 2019 Quilt Market in Kansas City, Missouri, and we can't wait to tell you all about our featured designers and fabric collections! Scroll through to view our different booth features, and use the 'What's in the Booth' graphics to learn more about your favorite projects.
Adventure by Elizabeth Hartman
Jump right in and explore the new Adventure fabric collection by Elizabeth Hartman! Featuring 6 designs, including a darling Lemur print, this 21 piece collection ships to stores in August of 2019. New quilt patterns by Elizabeth Hartman highlight these fabrics in the best way - see them all below, and make sure to use the 'What's in the booth?' graphics to learn more about these projects.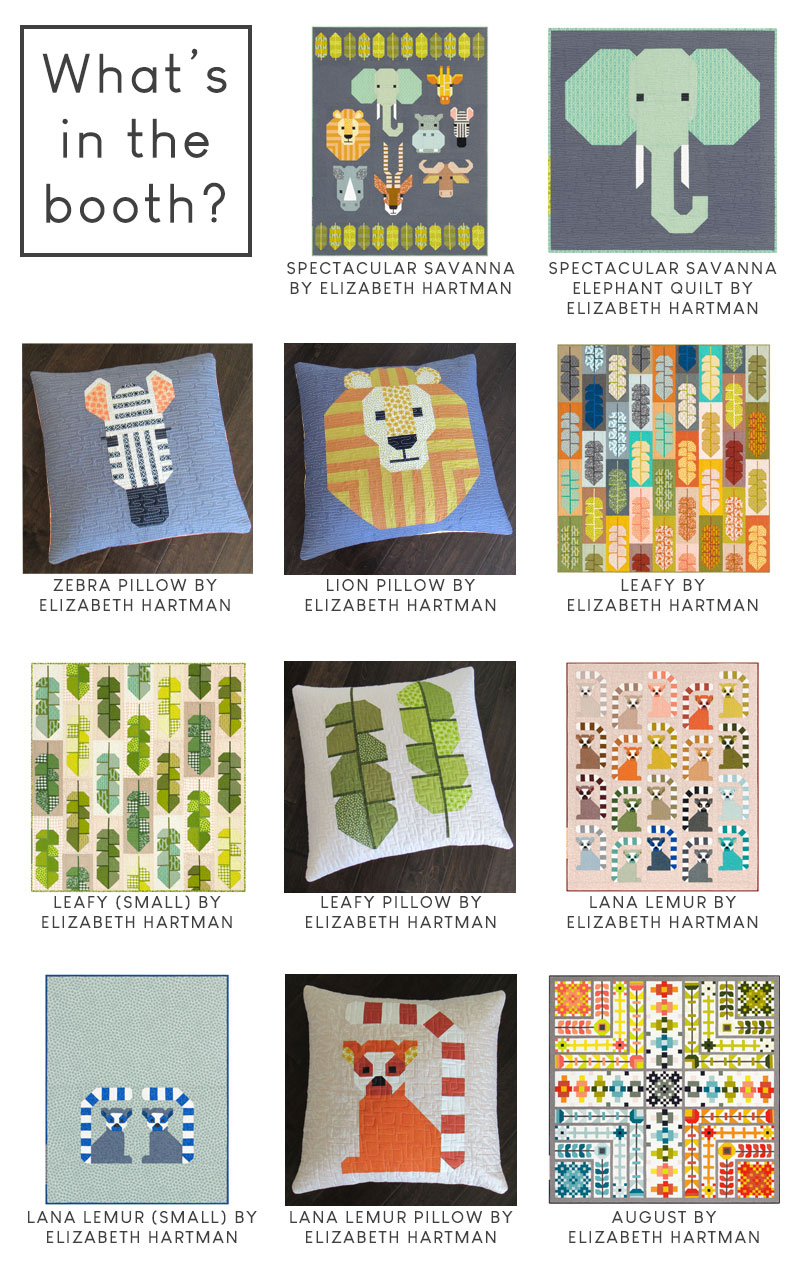 Violet Craft Modern Classics by Violet Craft
So much vibrant color in one collection - we can't believe it either! This 21-piece line of basics by Violet Craft, shipping to stores July 2019, lends itself perfectly to a variety of different projects. See these play together wonderfully in Violet's quilt patterns, including a new pattern from her abstractions series - Unicorn Abstractions!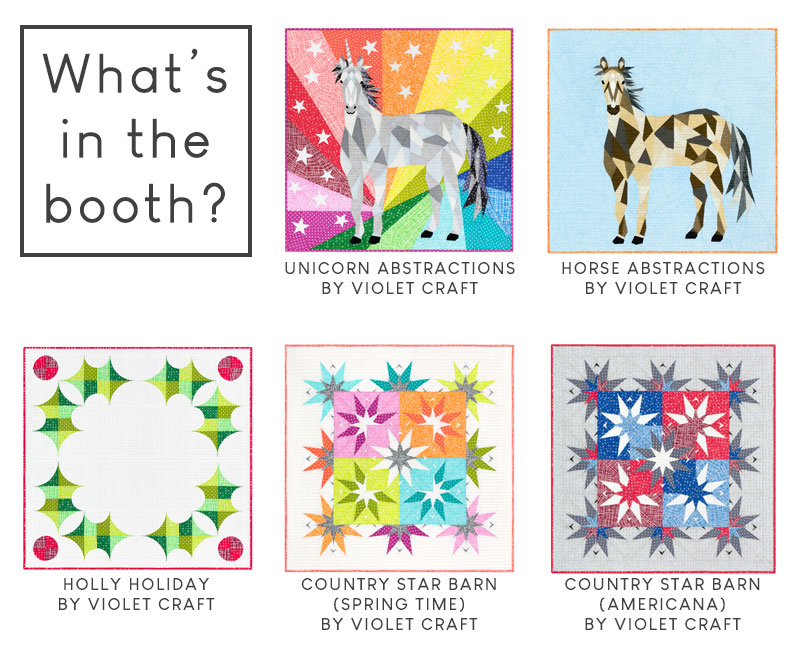 Making Memories - Jill Shaulis
Making Memories is Jill Shaulis' first collection for Robert Kaufman. Jill's booth was so wonderful, it won the Best Single Booth award! These 27 Civil War reproduction fabrics ship to stores in August 2019. The collection features a whopping 9 designs, showcased perfectly in the quilt patterns and projects designed by Jill seen below. This collection is designed to mix-and-match, so explore the booth, and start your brainstorming!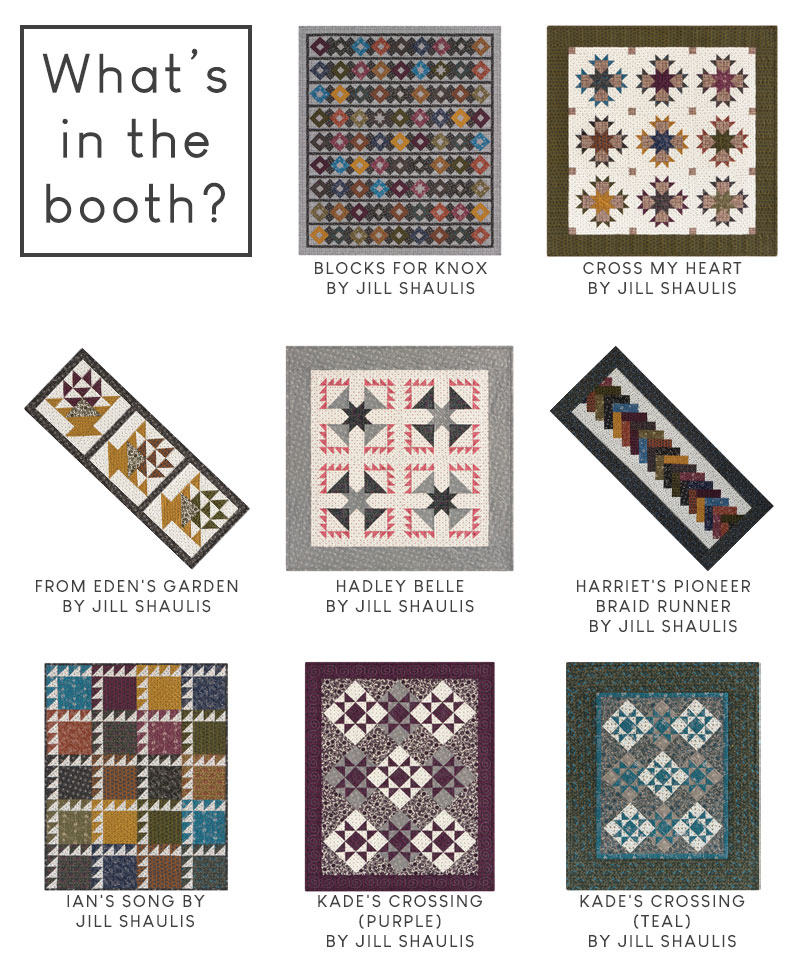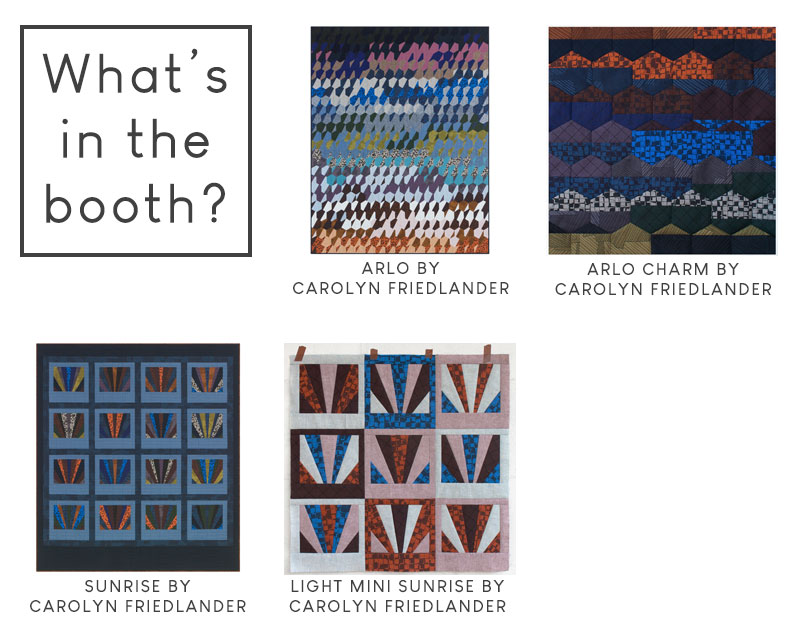 Sky by Jennifer Sampou
This 30-piece collection of ombré fabrics by Jennifer Sampou will make you feel like you're up in the sky, yourself! See how Jennifer plays with these ombrés, using the different shades within each ombré as separate colors, or continuous pieces of changing color. Jennifer's 6 new project patterns are available in her new book from C&T Publishing, Ombré Quilts, which ships to stores at the same time as the fabric collection (October 2019).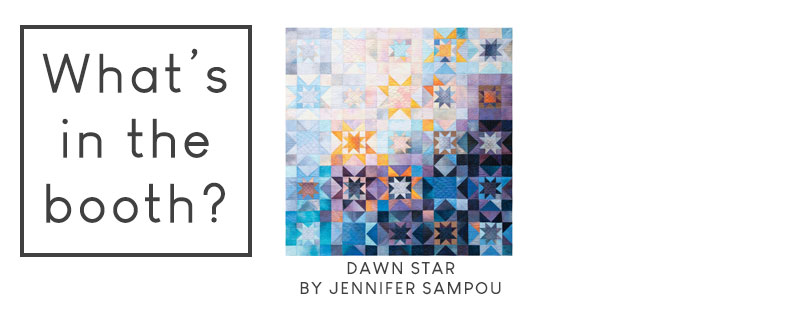 Kona® Color of the Year 2019: Splash
Our limited edition Kona® Color of the Year for 2019 is Splash - a boisterous and bright blue-green hue. Check out the free quilt patterns by some of your favorite designers, below! Did we mention these patterns are FREE?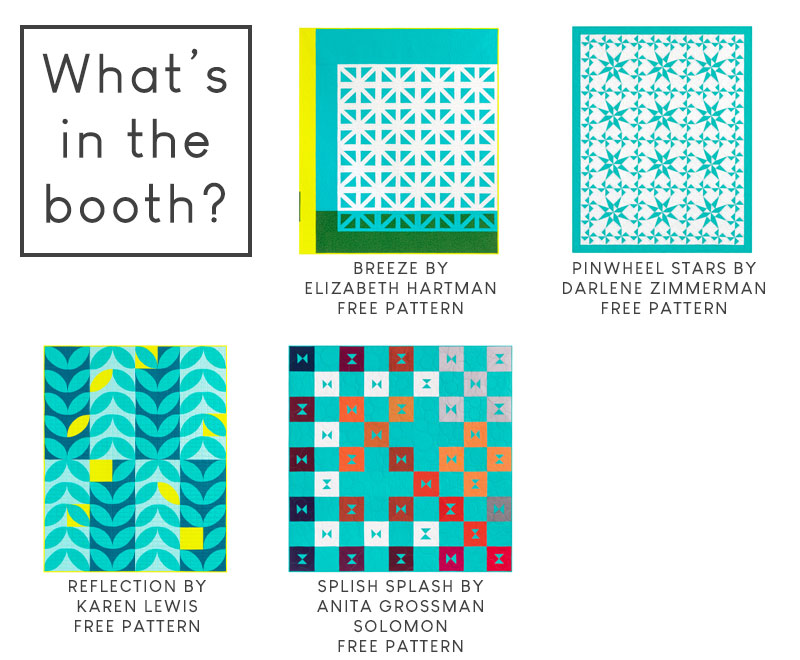 Thanks for visiting our recap!