Welcome to our Spring 2018 Quilt Market Recap!
We recently came back from International Quilt Market in Portland, Oregon, and we have so much to share with you!
Set up:
Before Quilt Market even starts, our team puts in two days of hard work to get the booth up and running. Creating a bright, colorful, quilt-packed booth from the ground up in such a short time is quite an amazing process. We're very proud of our whole team and of the stunning booth we brought to life. Watch the video and click through the photos below to see it all come together!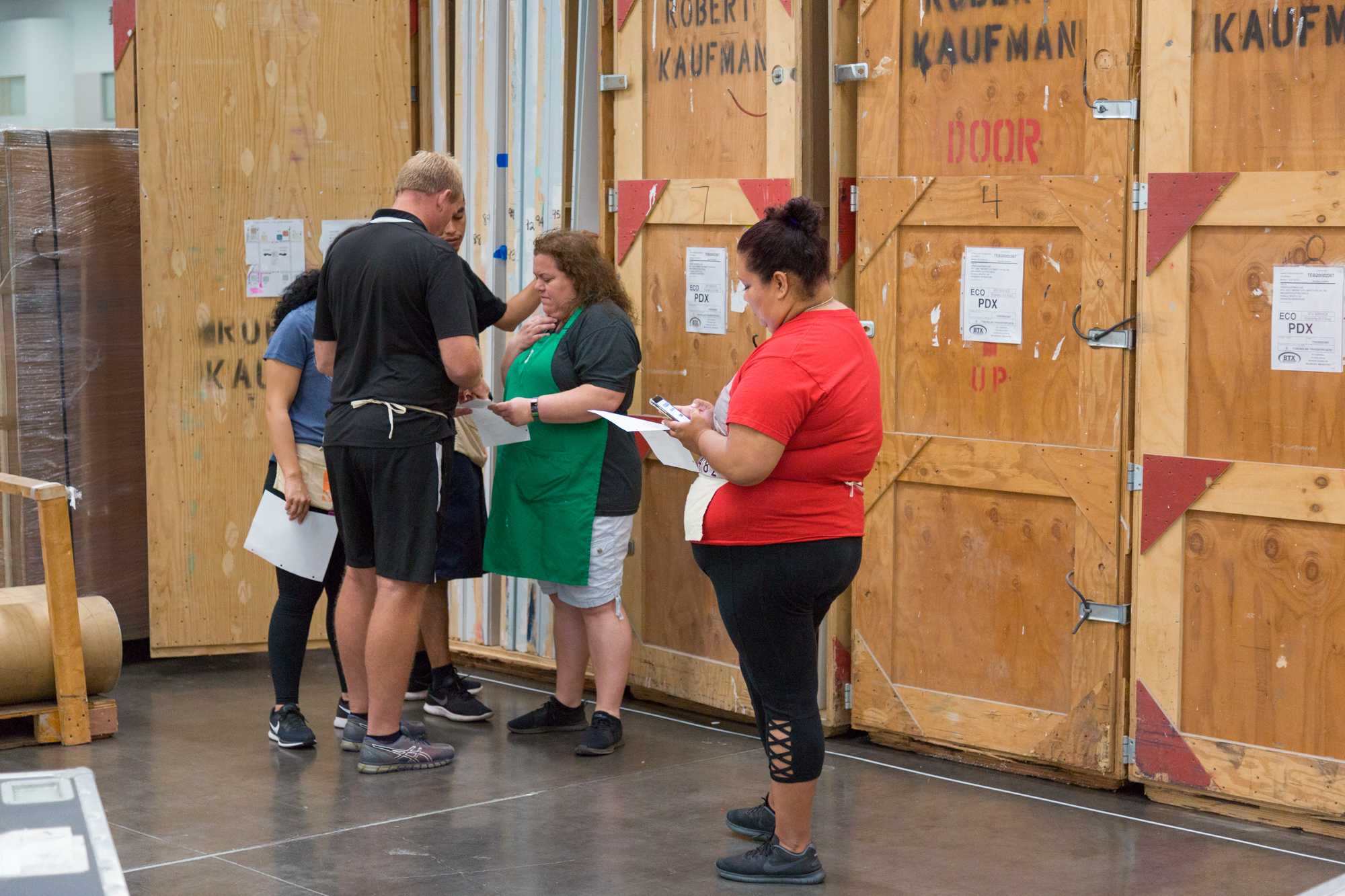 Booth Tour:
Sit back, relax, and get scrolling! We're going to take you on a tour of our Quilt Market booth - and believe us - it's jam-packed with beautiful fabrics, quilts, and other sewing projects. There are even some FREE patterns, so keep an eye out :) All of the "what's in the booth" graphic keys are clickable, so make sure to check out your favorite patterns and bookmark them.
Valori Wells - Marmalade Dreams
Marmalade Dreams is more than Valori's newest collection - it's her 40th fabric collection (and her 20th year designing fabric). This booth received such praise - its stunning projects and decoration made this booth incredibly inviting. Valori welcomed passersby into her booth to knit (with yarn, dyed by Blue Moon Fibers to match her collection), to sew, or just to sit and chat. It was so well-loved, it deservedly received the award for Best Single Booth at Quilt Market this year. Congratulations, Valori!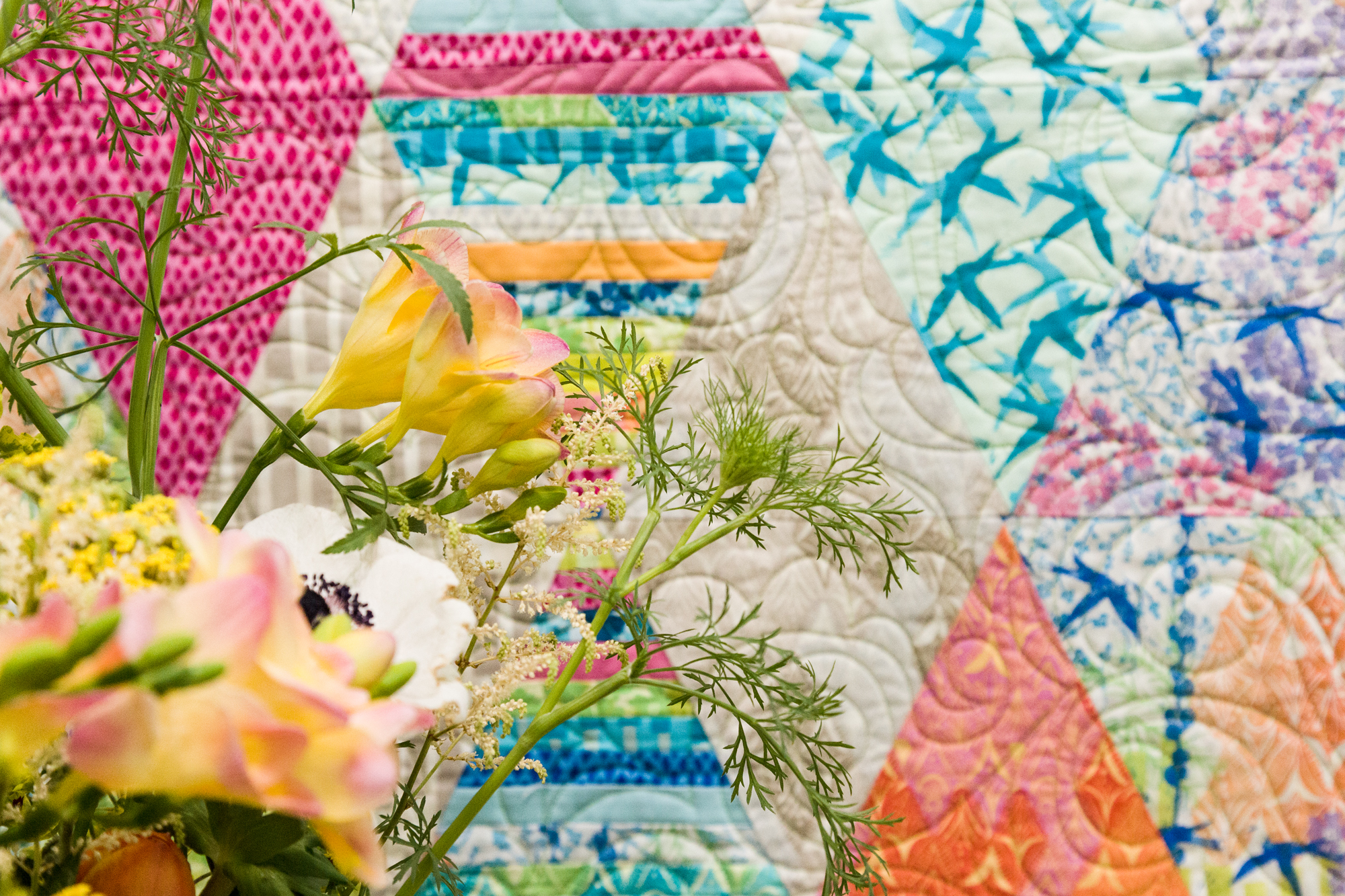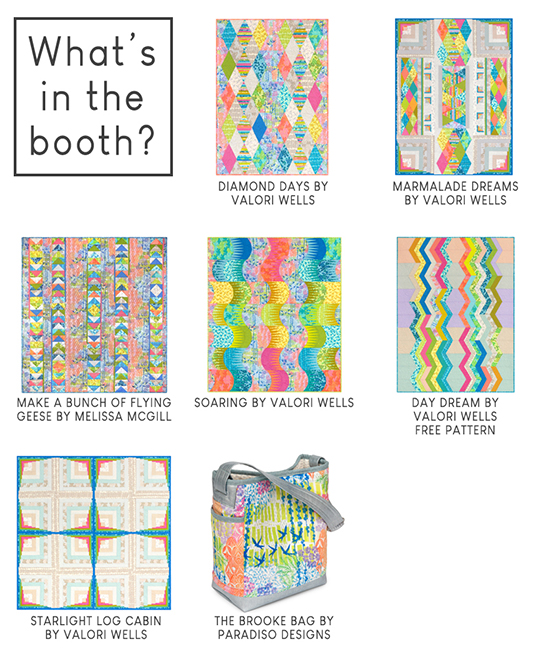 Carolyn Friedlander - Polk
Carolyn's newest fabric line - Polk - consists of 3 different designs overprinted on Essex Yarn Dyed Homespun, creating a depth of texture and color that breeds endless possibilities. Explore this collection below!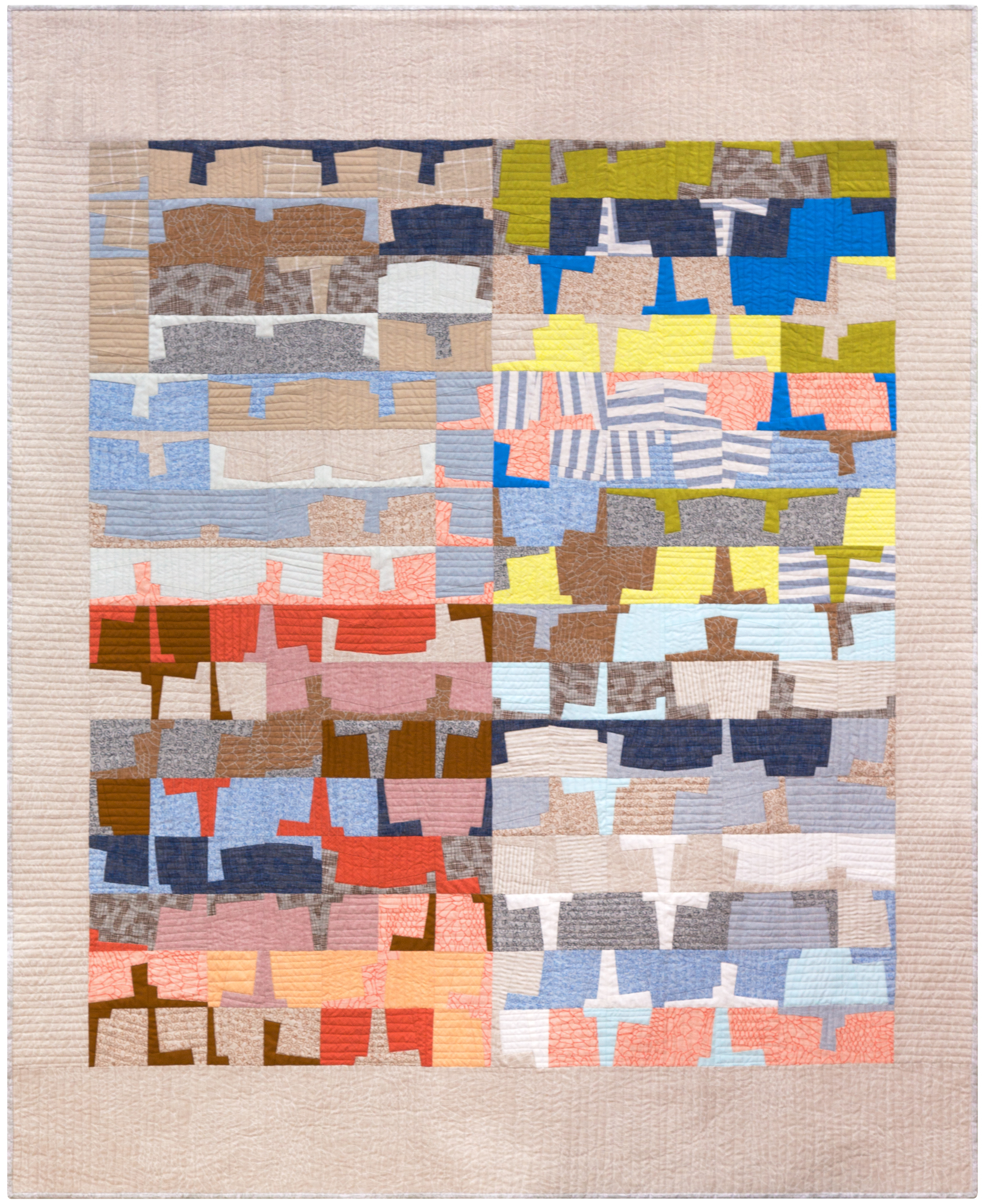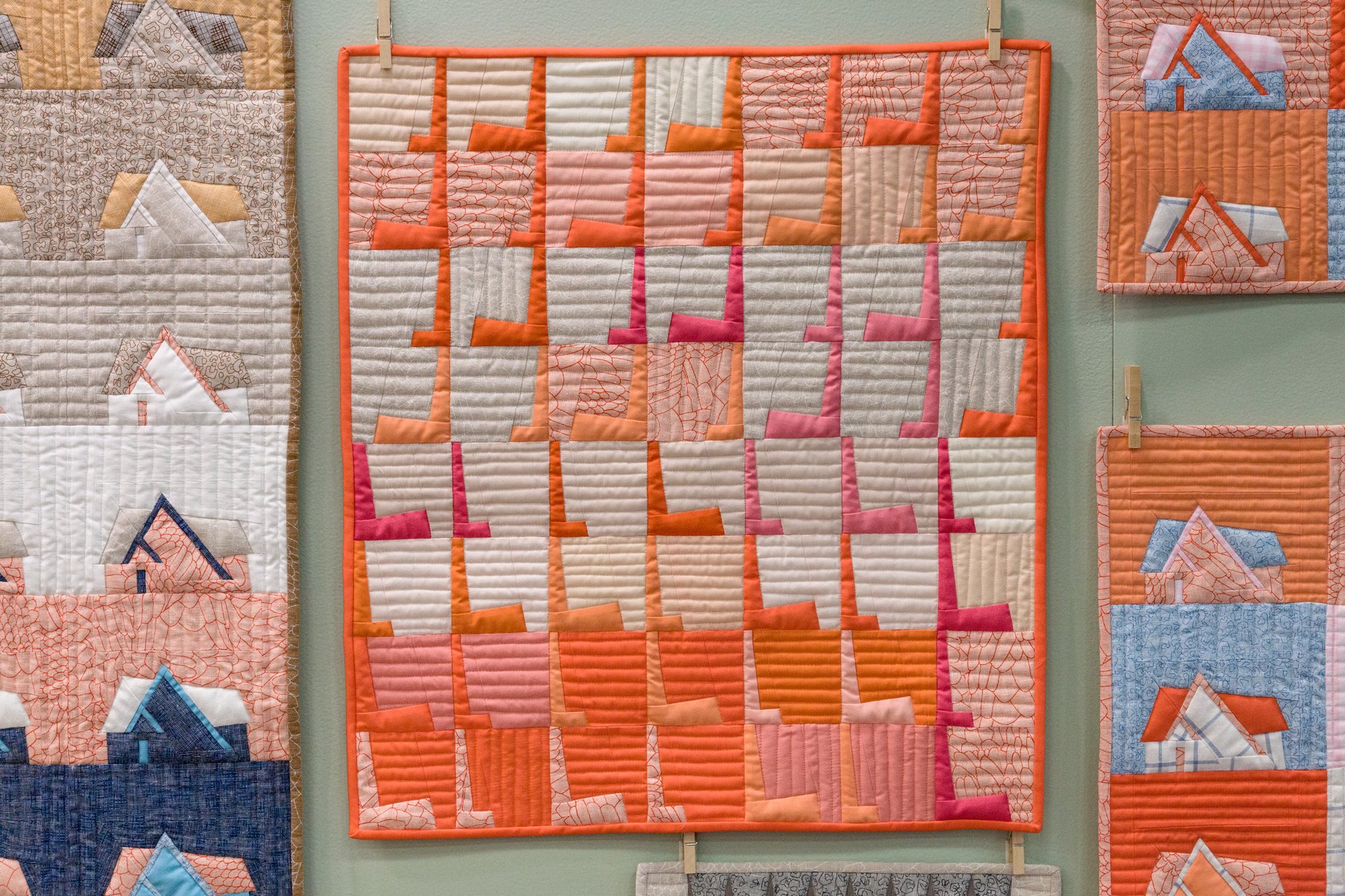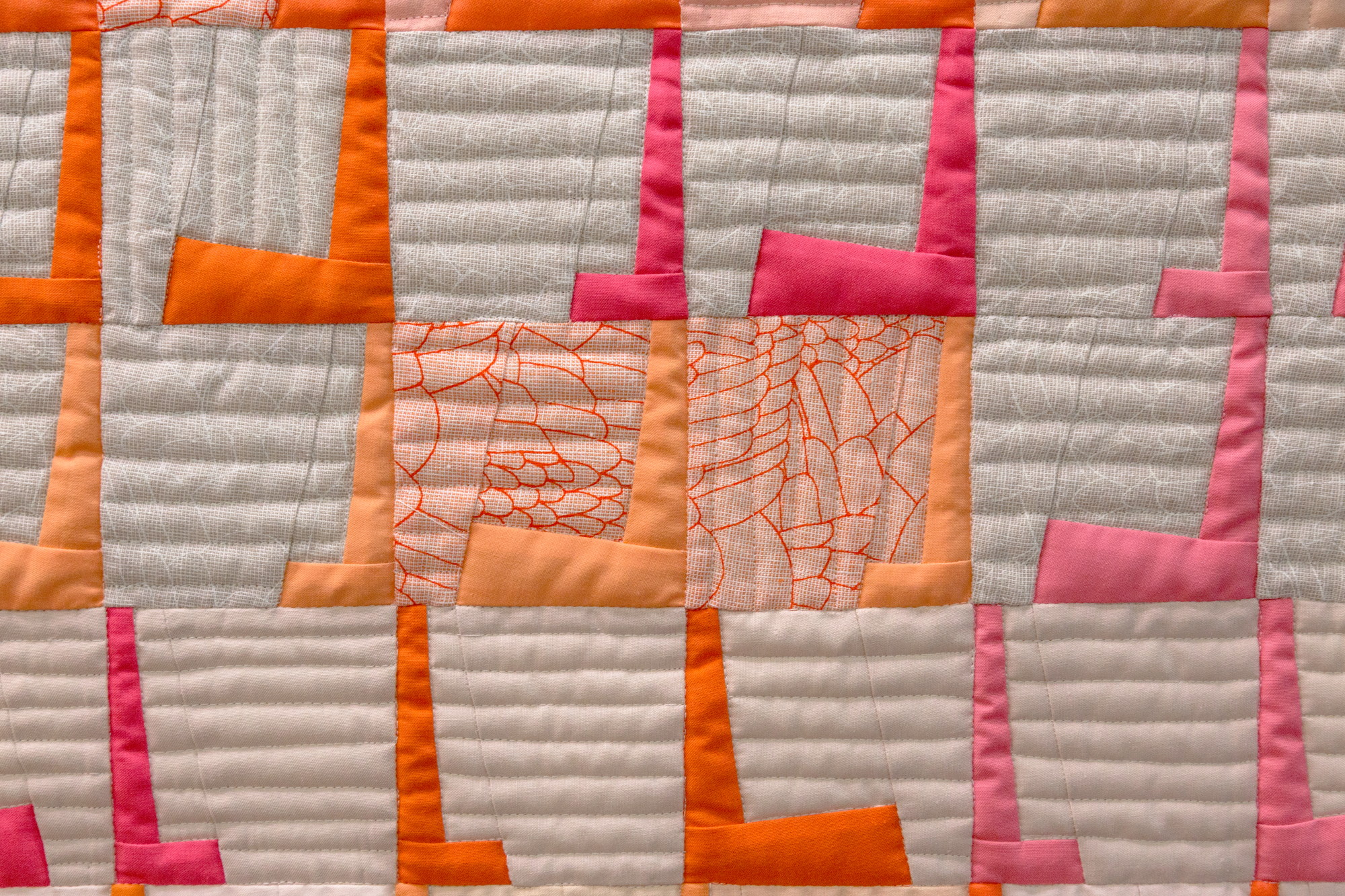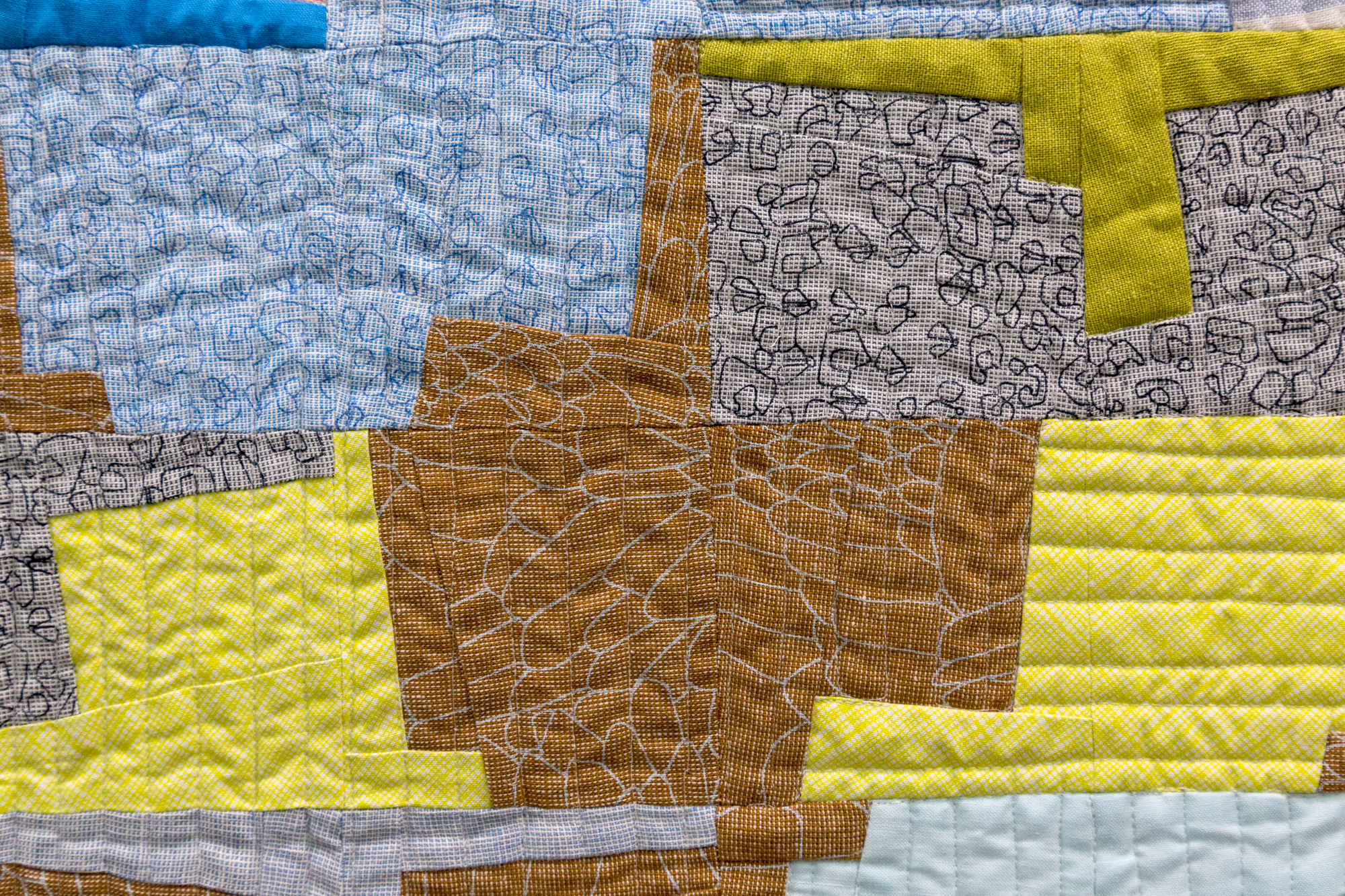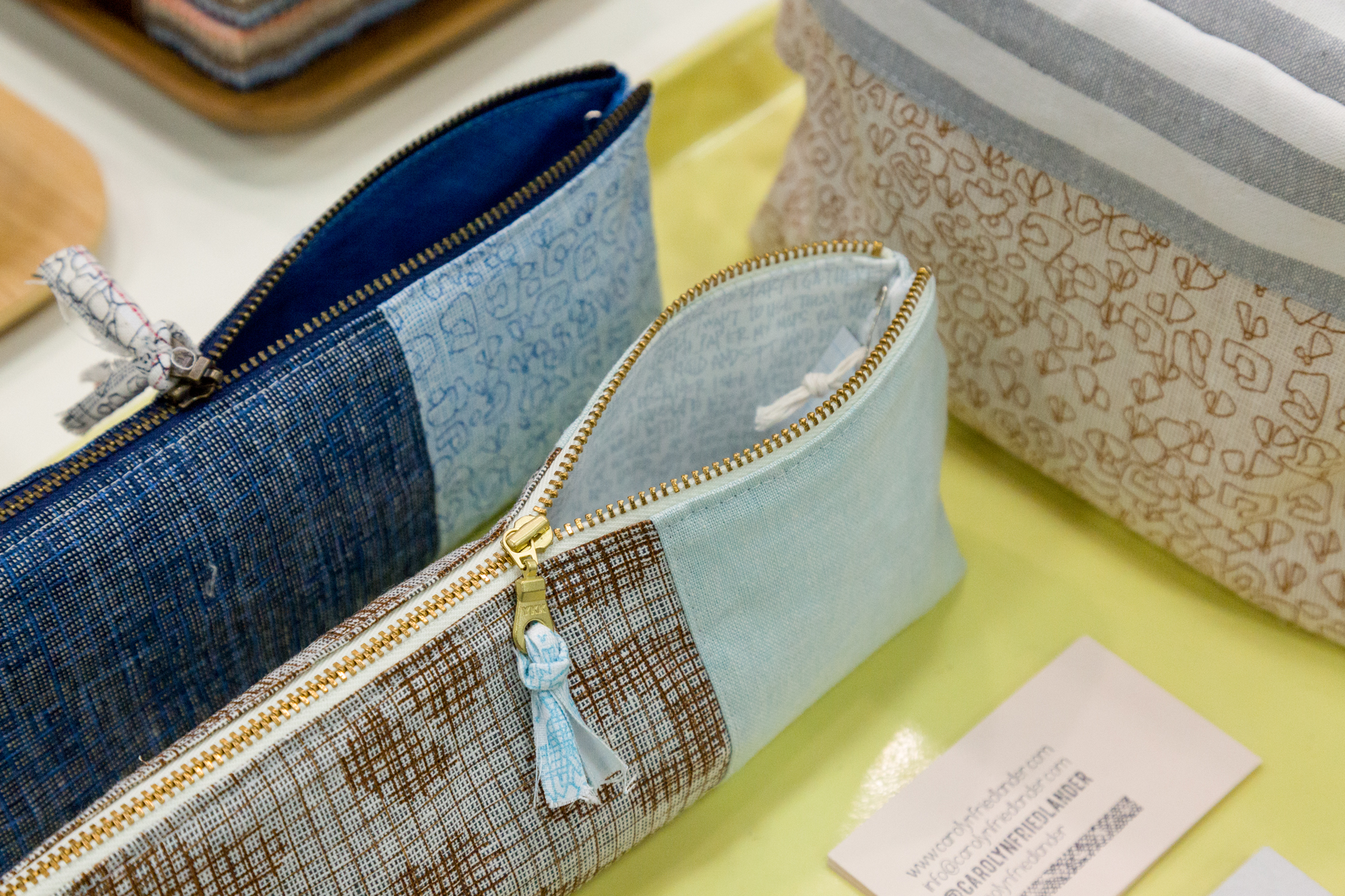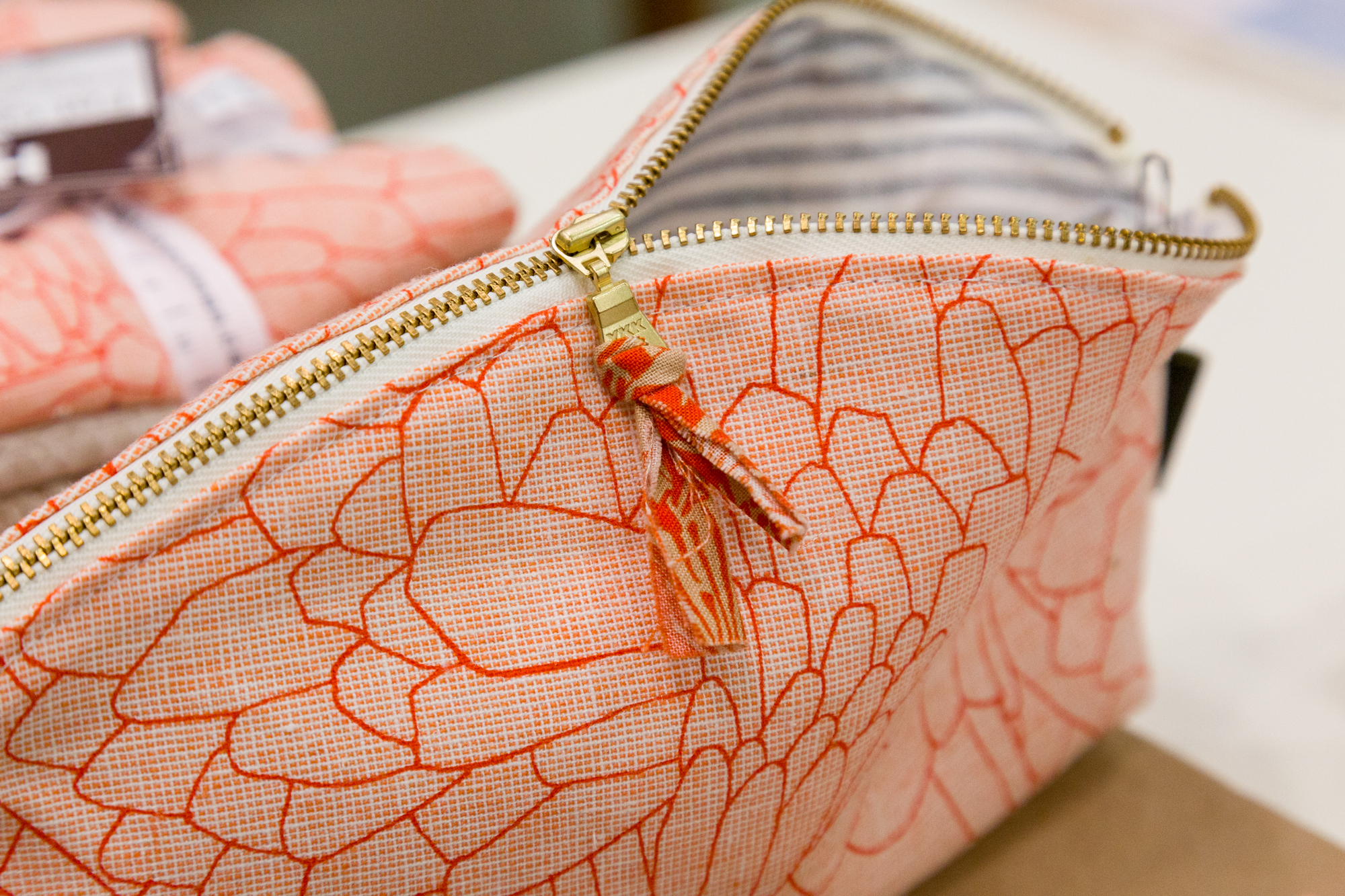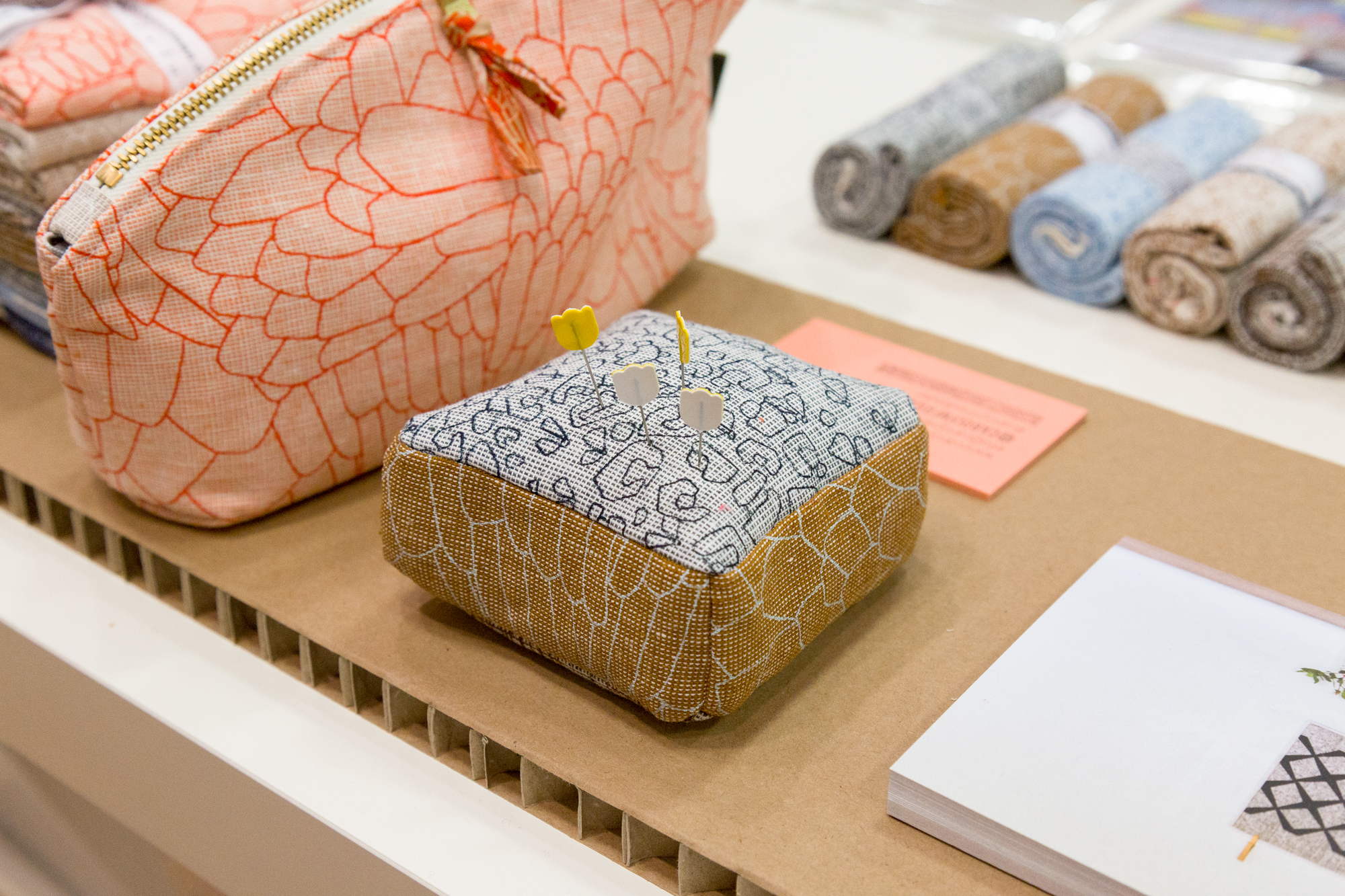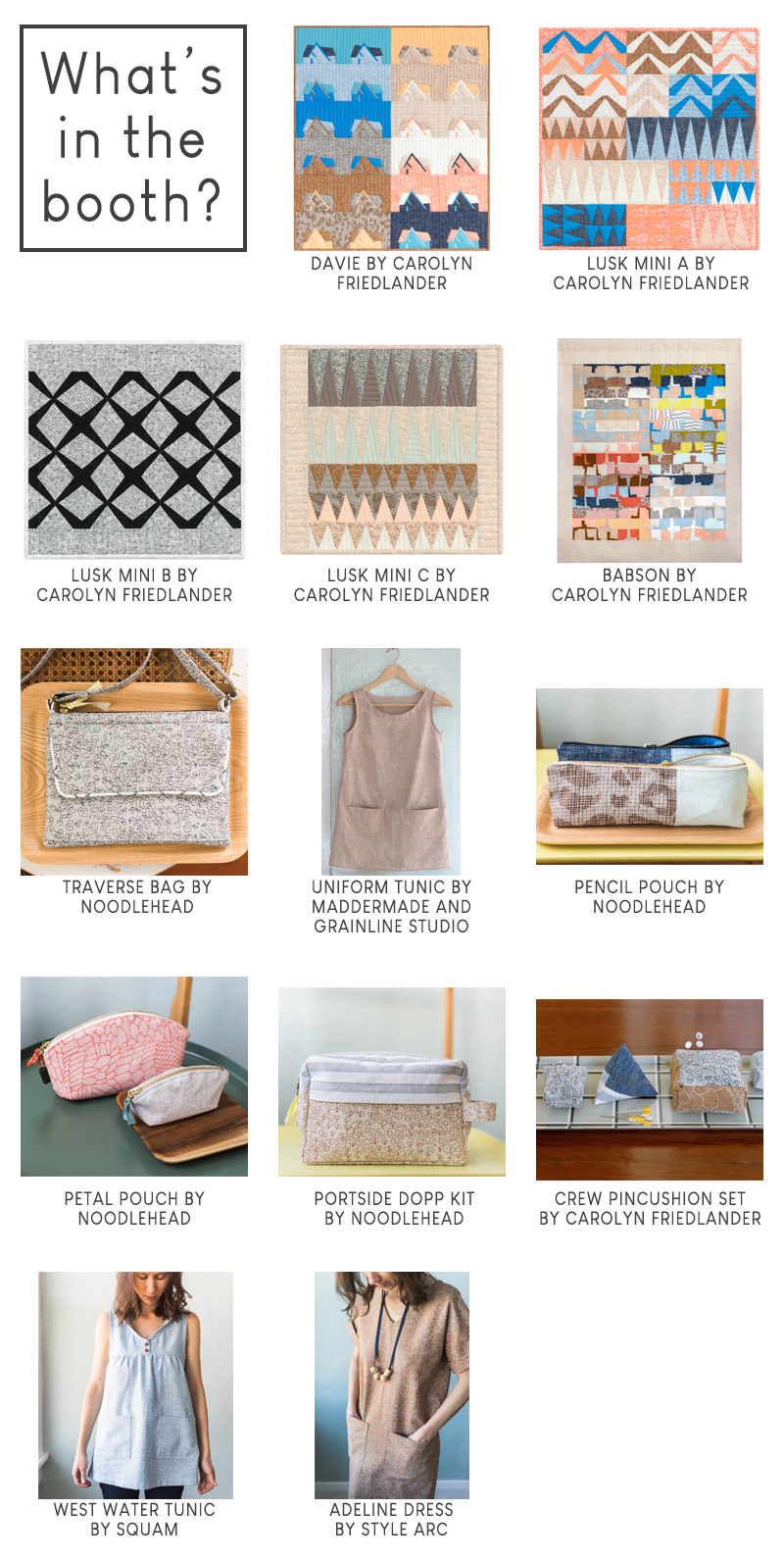 Elizabeth Hartman - Arctic
Elizabeth's new collection, Arctic, charms with its muted color palette and sweet designs, but stands out best through Elizabeth's newest quilt patterns! Check out Penguin Party, Swan Island, Feathers and North Star below. Plus, explore the few prints available in flannel, as well as Elizabeth's woven gingham coordinate collection, Kitchen Window Wovens!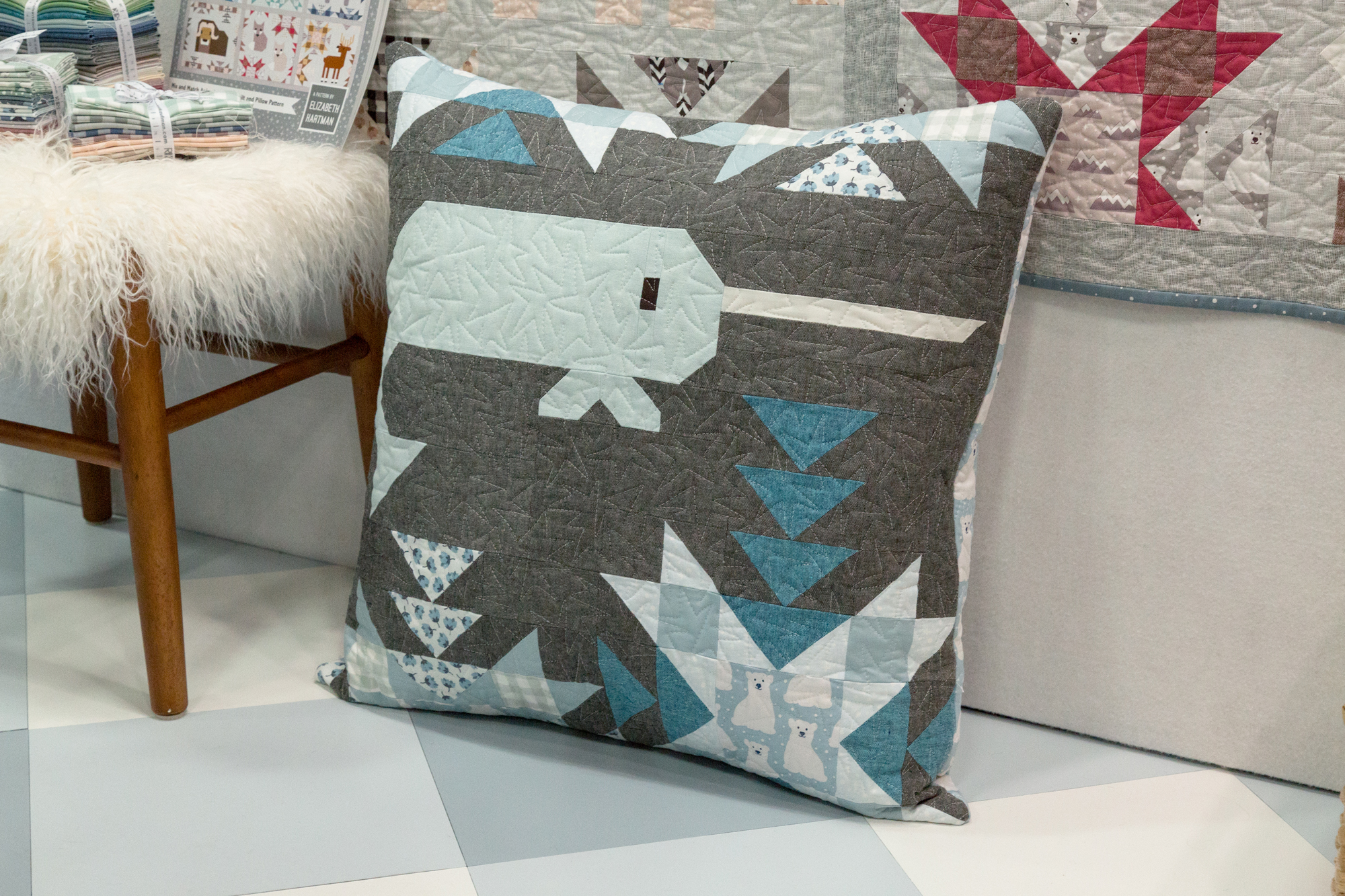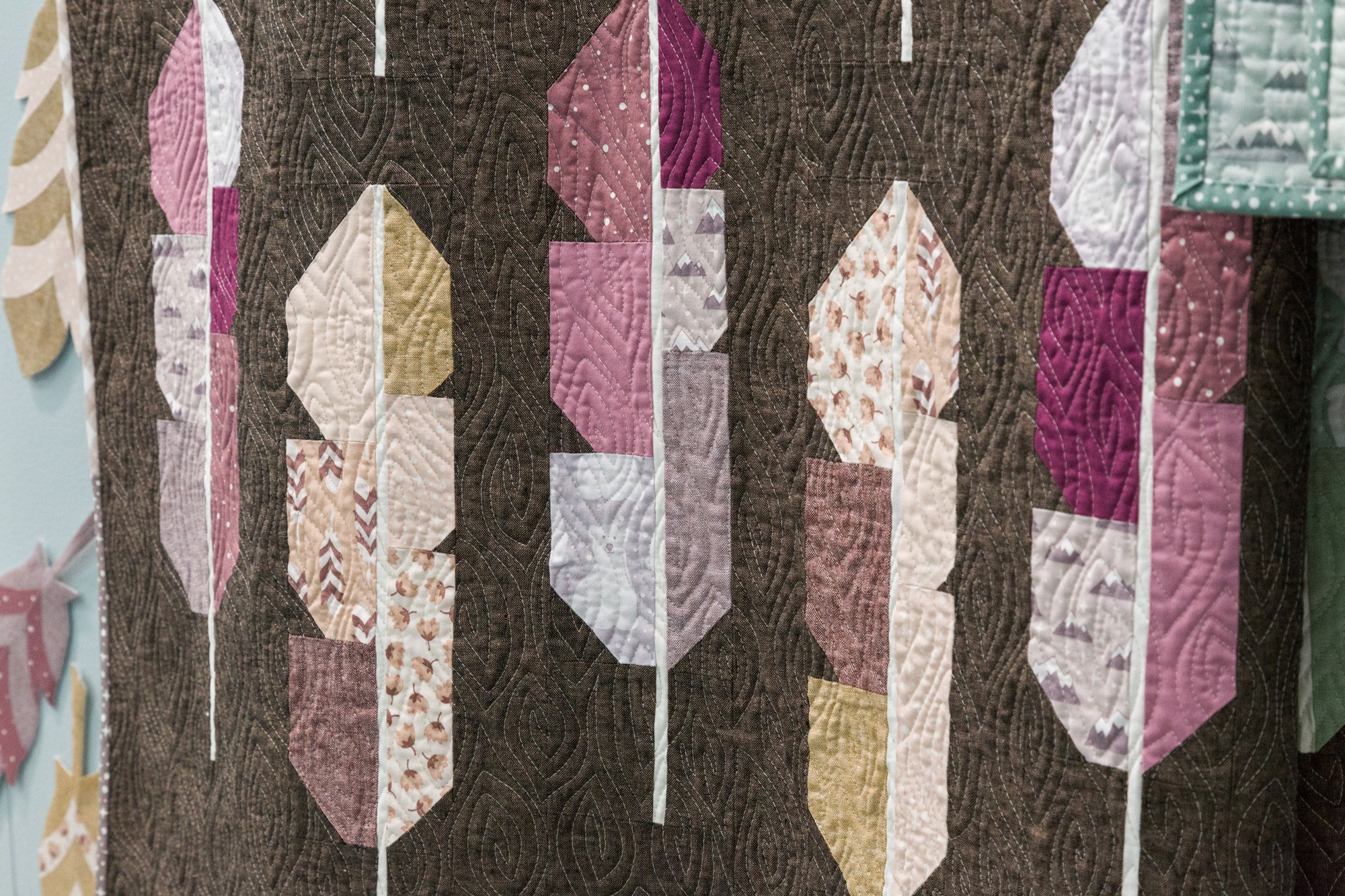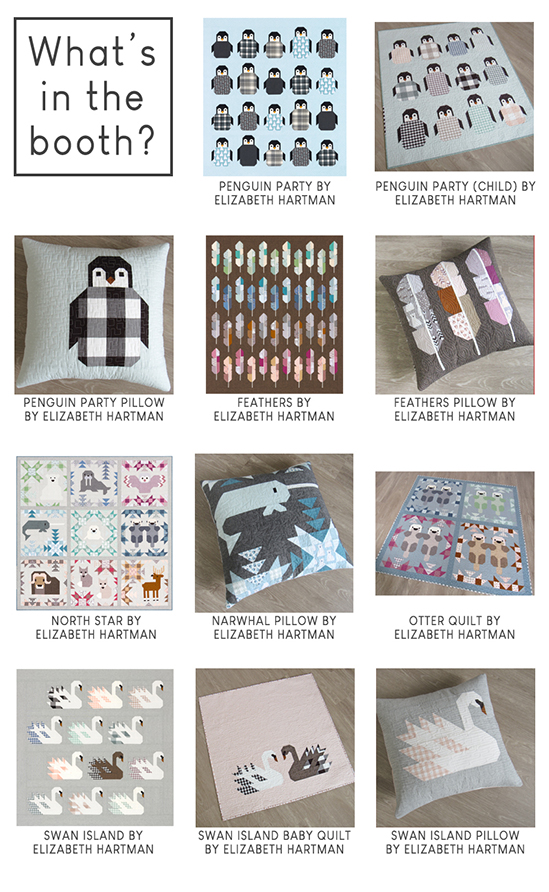 Violet Craft - New Patterns!
Violet's new patterns dazzled everyone this market! Check out her new farm-inspired EPP and FPP patterns - including the cutest new Cow Abstractions quilt, a rooster, sunflower, and so much more!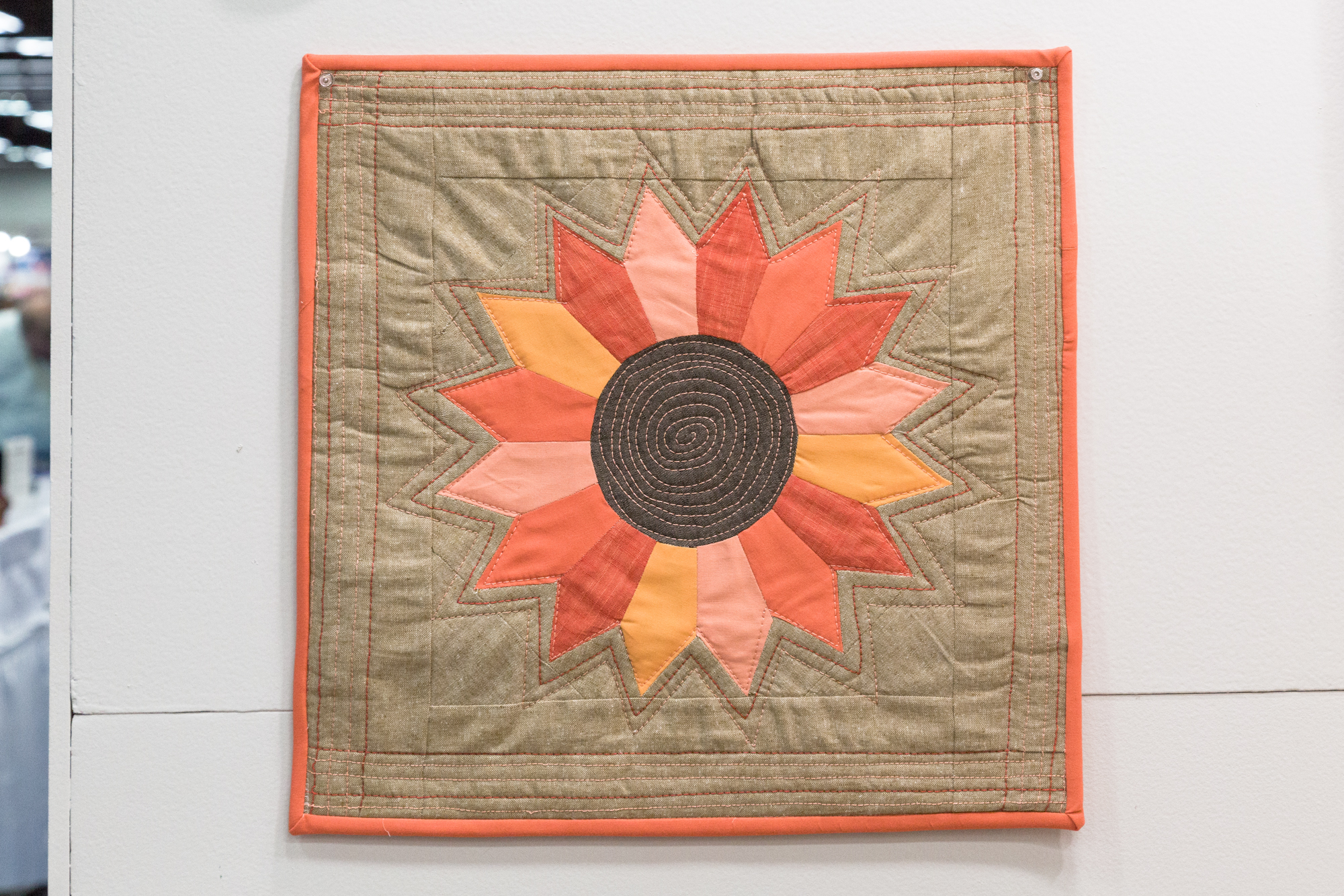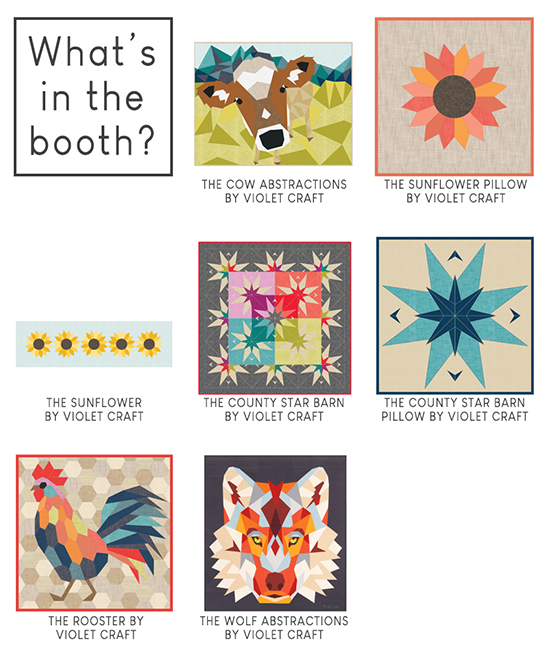 Anna Graham - Forage
We were so happy to debut Anna Graham of Noodlehead's first collection for Robert Kaufman - Forage! Printed on Essex and Essex Yarn Dyed, this 20 piece collection features versatile designs and a color palette perfect for quilts, garments and home dec projects alike. Get inspired by exploring below: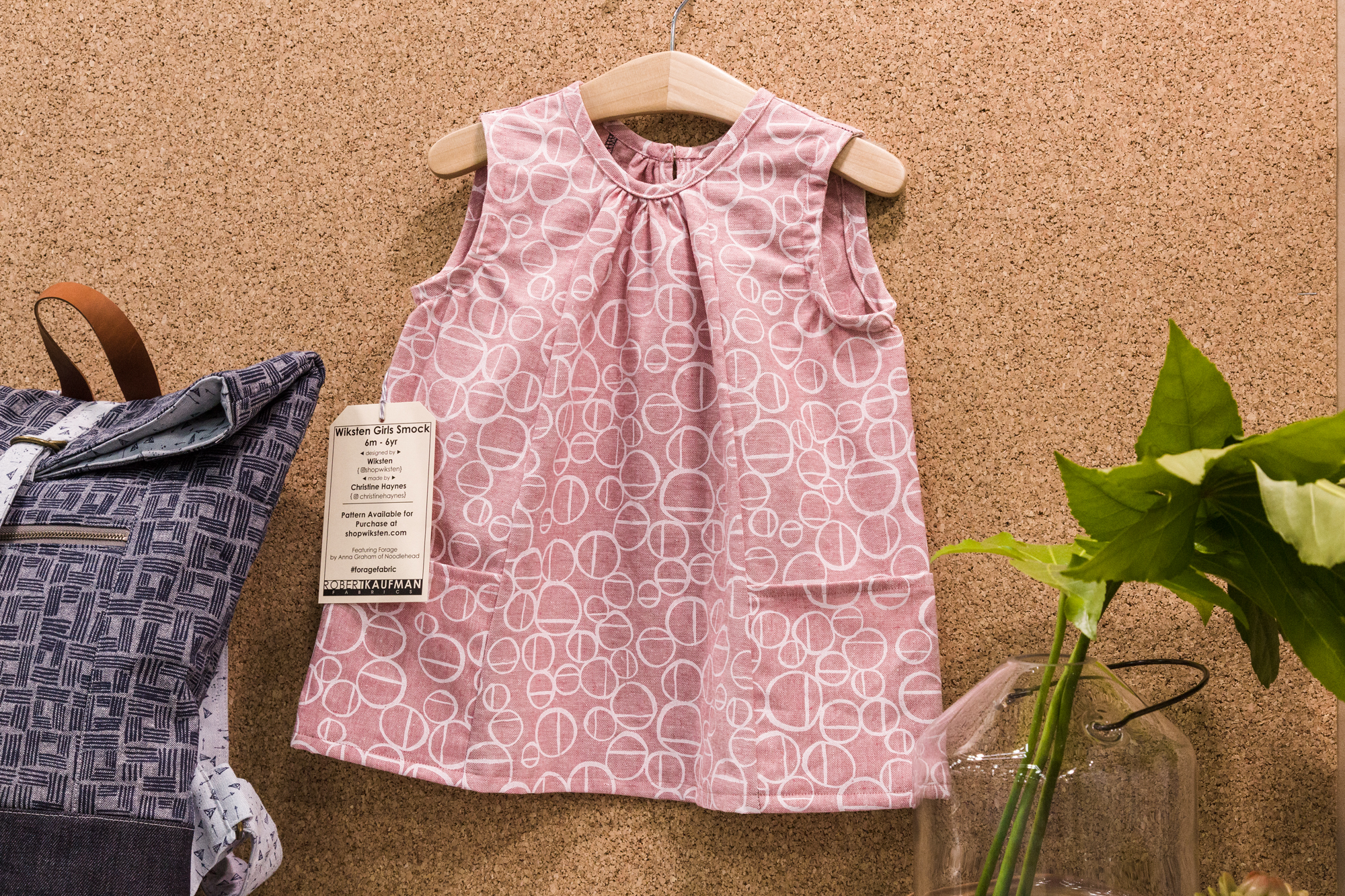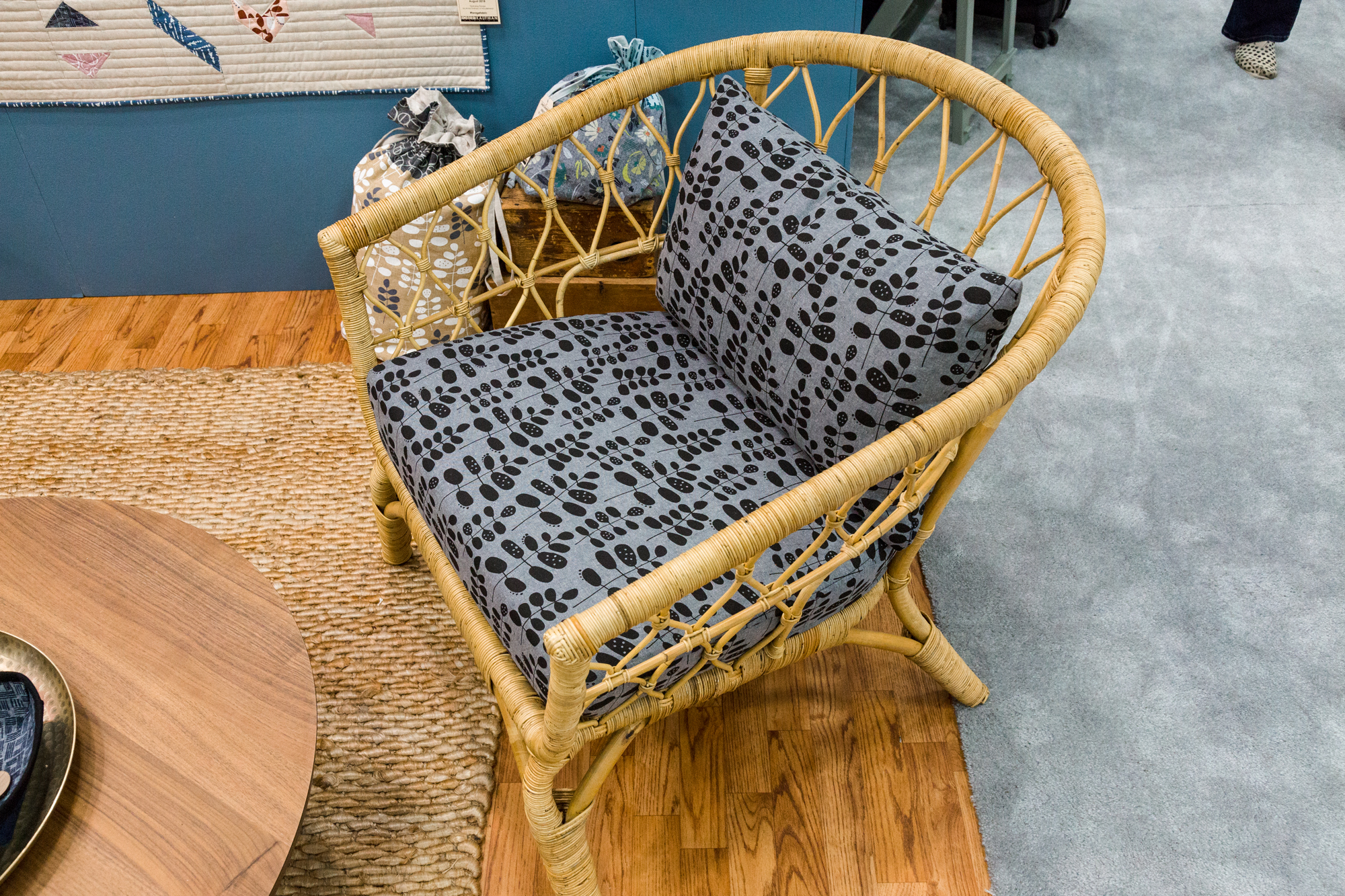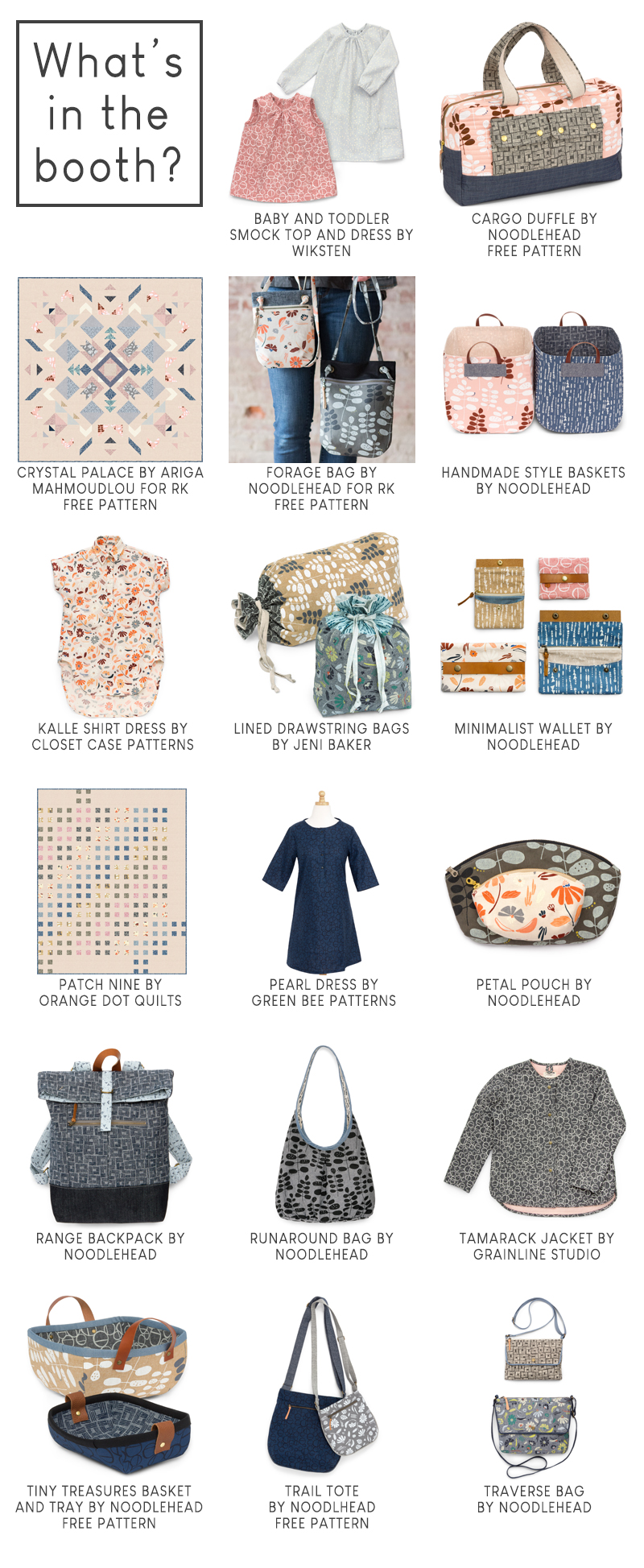 Darlene Zimmerman - Penny's Dollhouse
We featured two collections by Darlene this market. First off is Penny's Dollhouse - the most darling dollhouse themed collection. Featuring two panels (a dollhouse and a doll panel), and a selection of the sweetest '30s blenders, this collection will have you smiling from ear to ear. Take a look around, you won't regret it!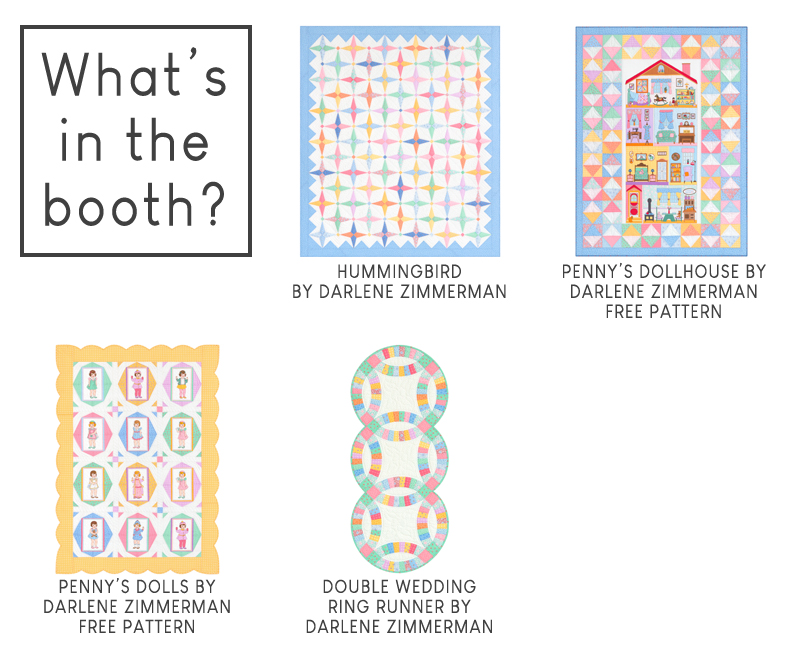 Darlene Zimmerman - Eaton Place
Eaton Place, the second Darlene Zimmerman collection featured at market, is the picture of elegance. Featuring enchanting florals in pinks, blues, creams and a touch of green - this line will leave you feeling perfectly at peace. Explore the free quilt patterns below!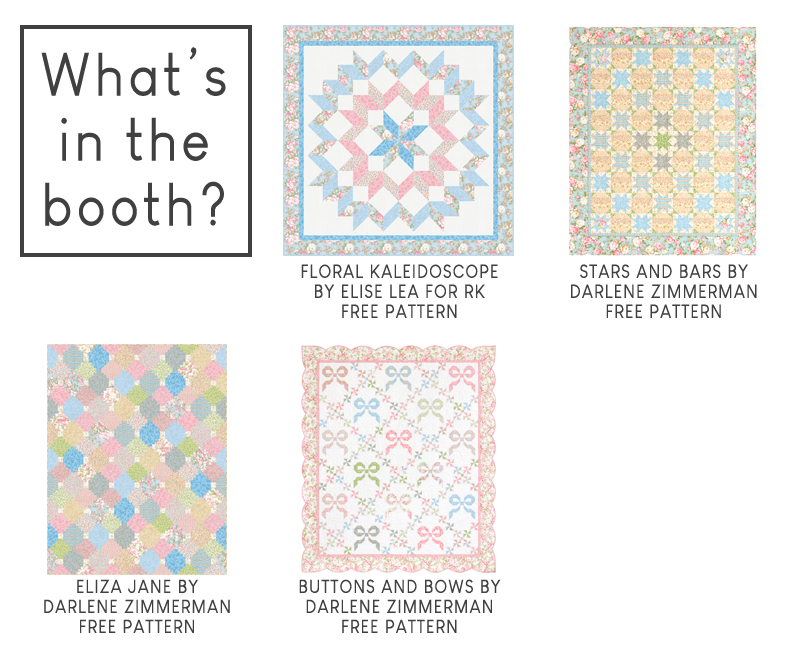 Sewing Studio
Did you know that Robert Kaufman sells more than quilting cotton? It's true! We put together a sewing studio booth to showcase a great selection of the different substrates we offer. The best part is, there's a ton of room for creativity here, and you can use these different substrates in quilts, as well as garments and accessories. Some of the featured fabric collections include: London Calling, Essex Canvas/YD, Essex YD Homespun, Sevenberry Canvas Prints, Laguna Jersey Prints, Mammoth Flannel, Sevenberry Nara Homespun, and more!
Check out the booth and its projects below!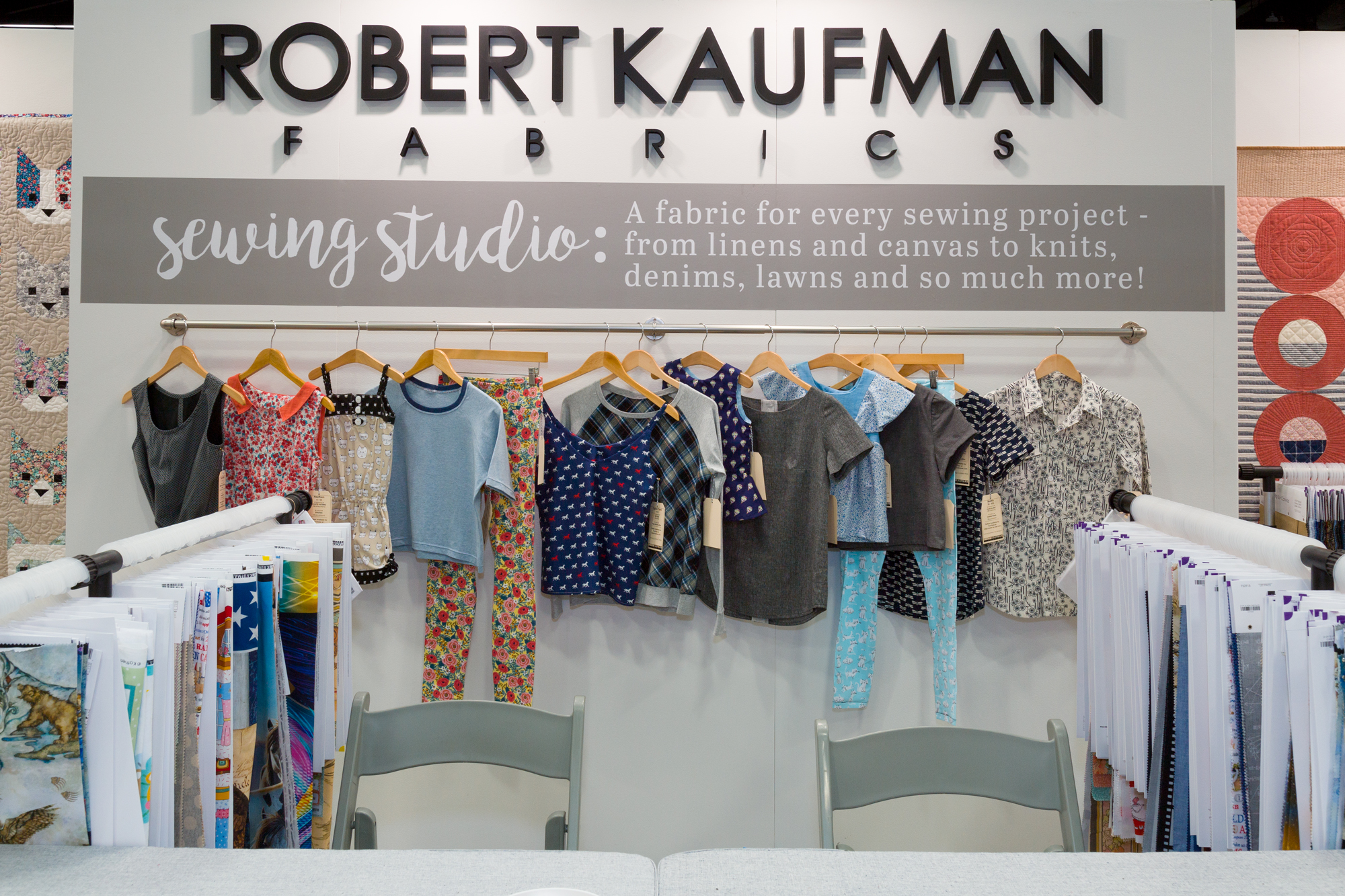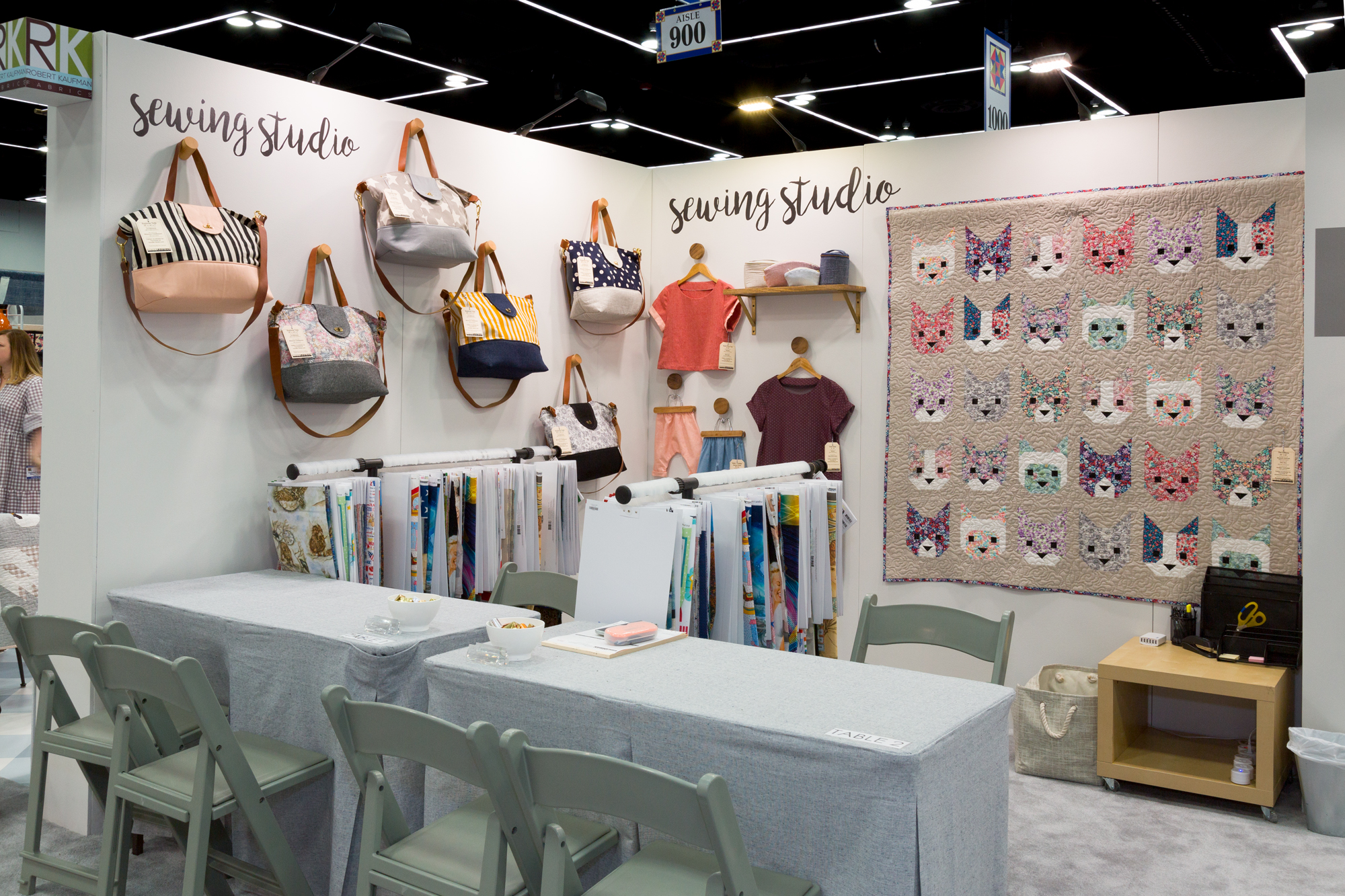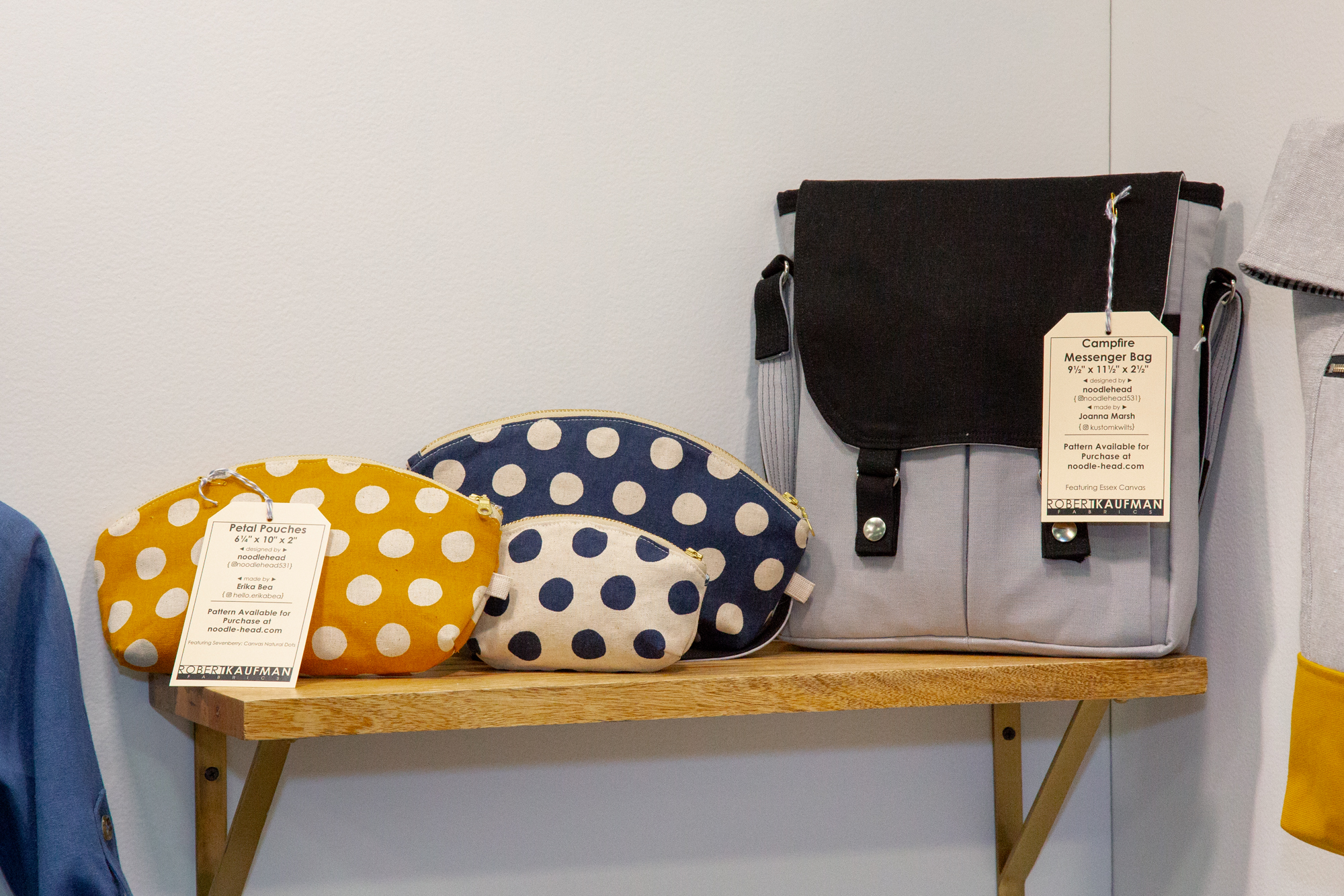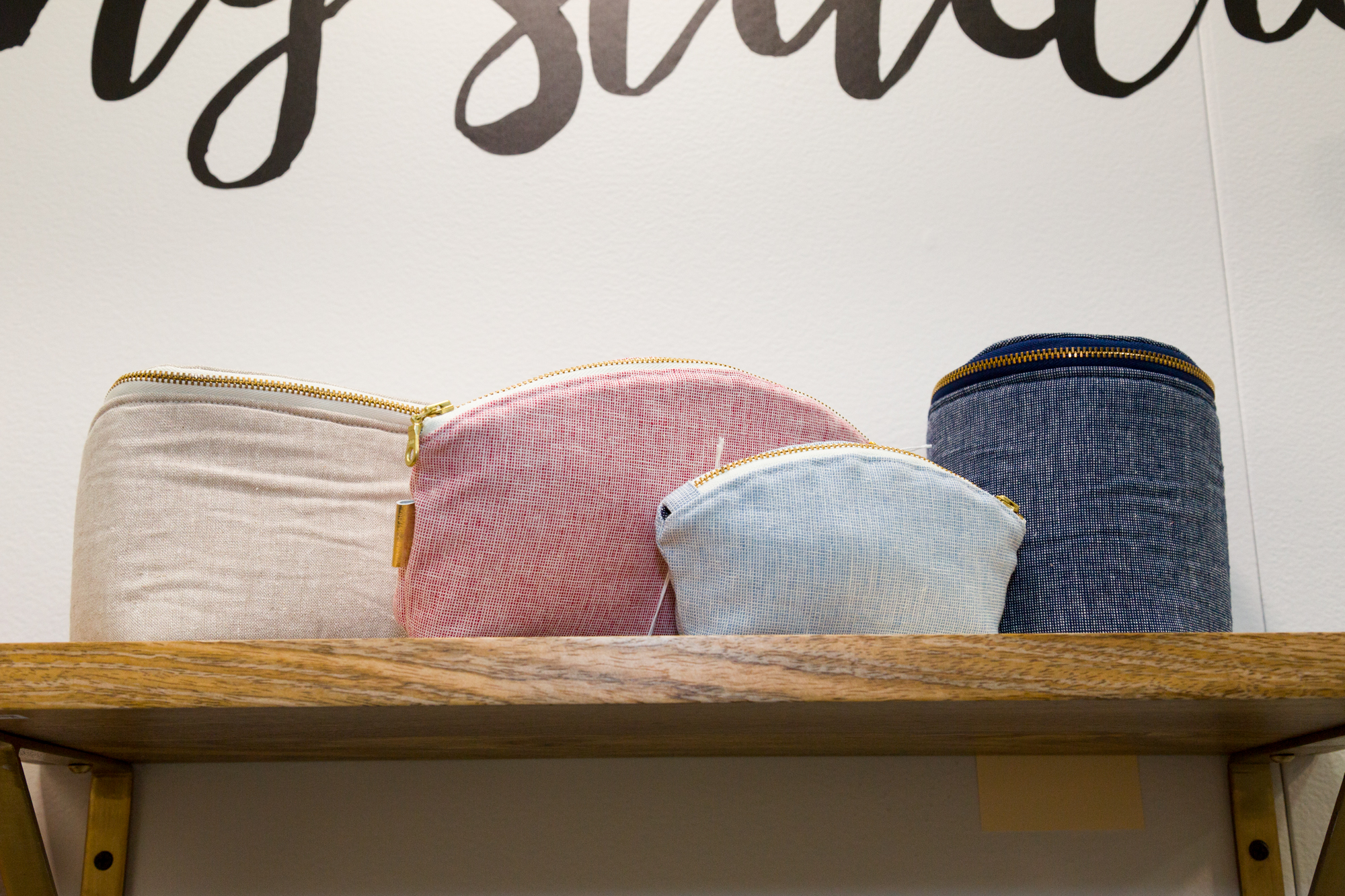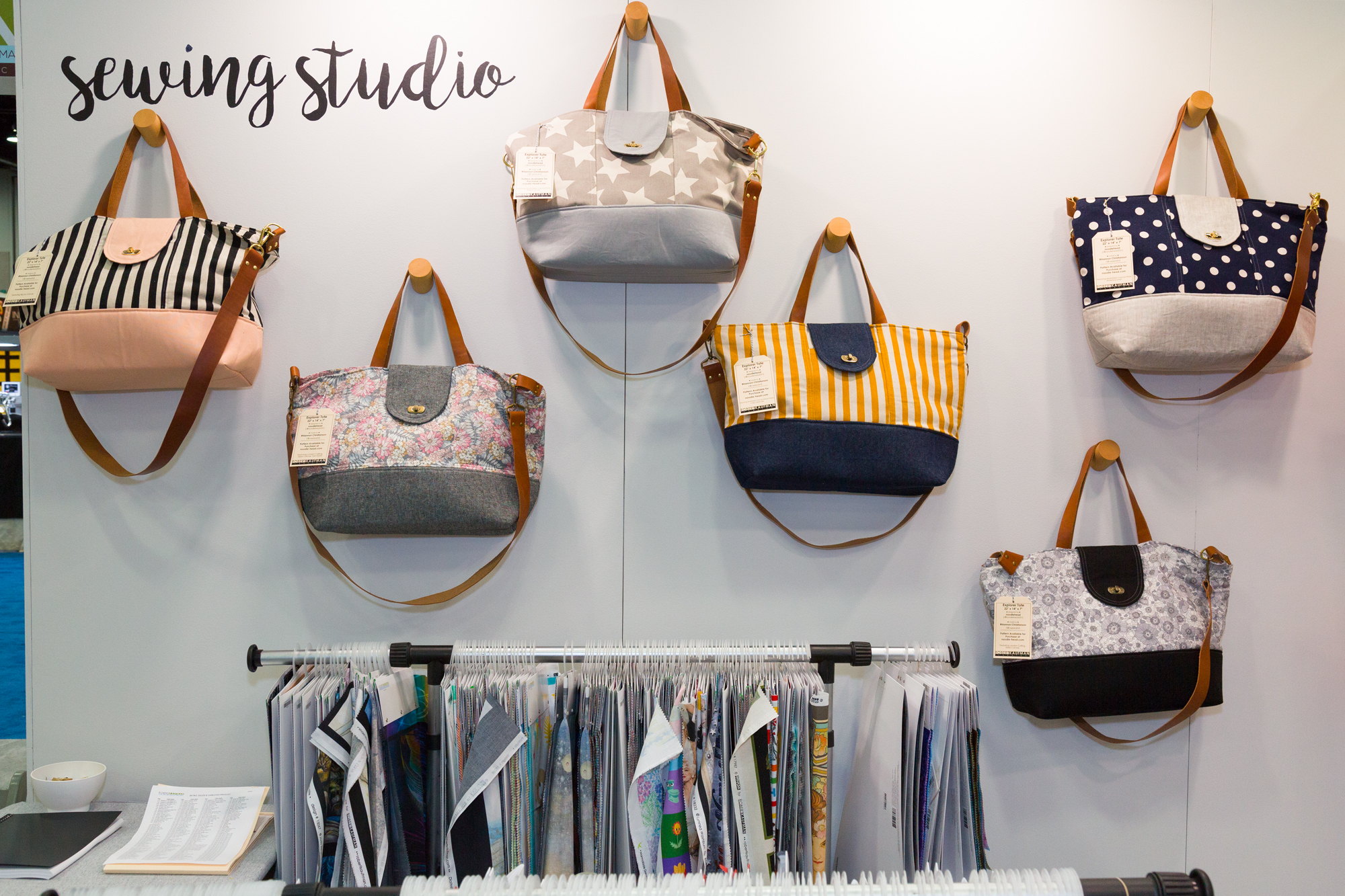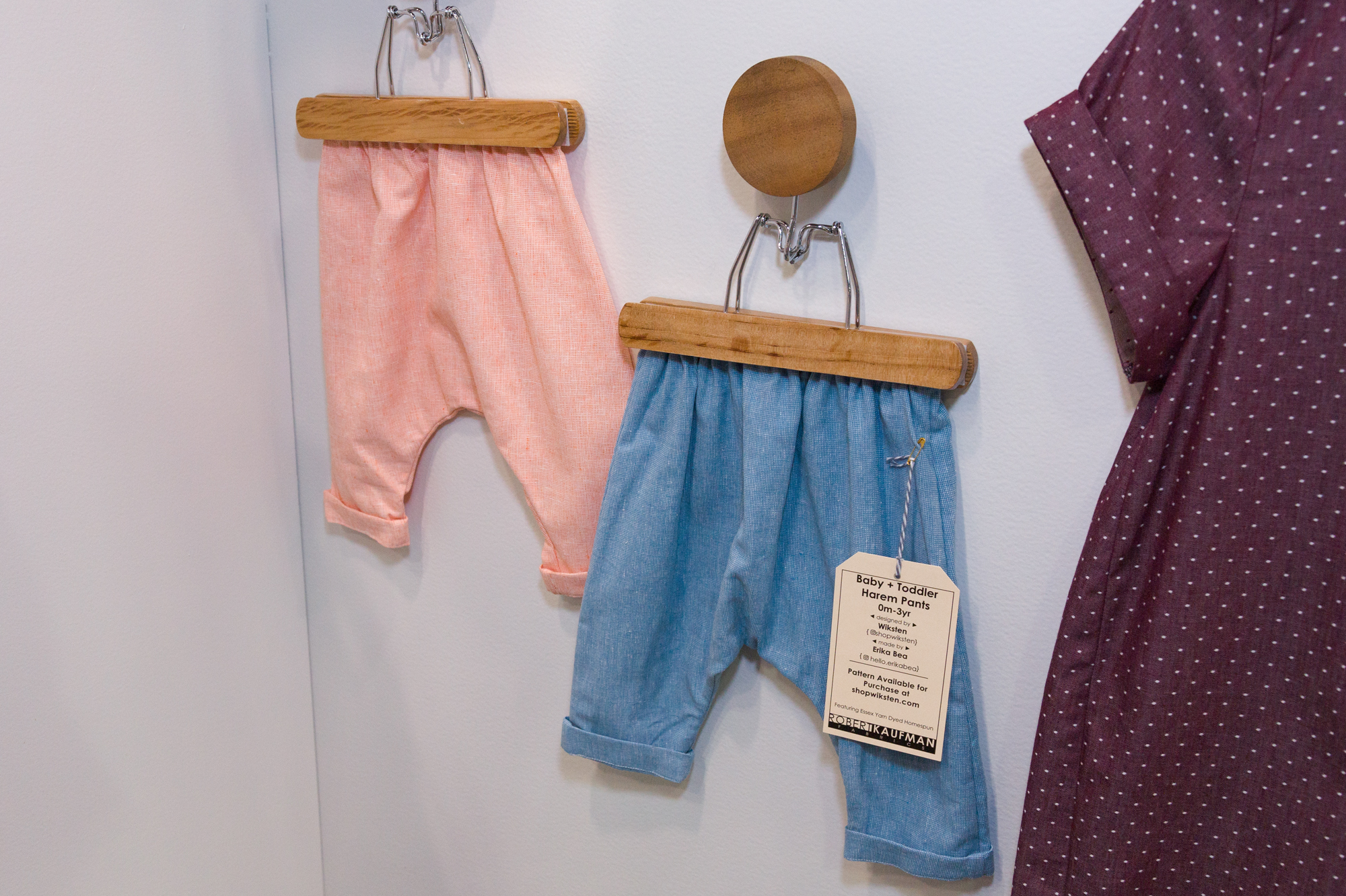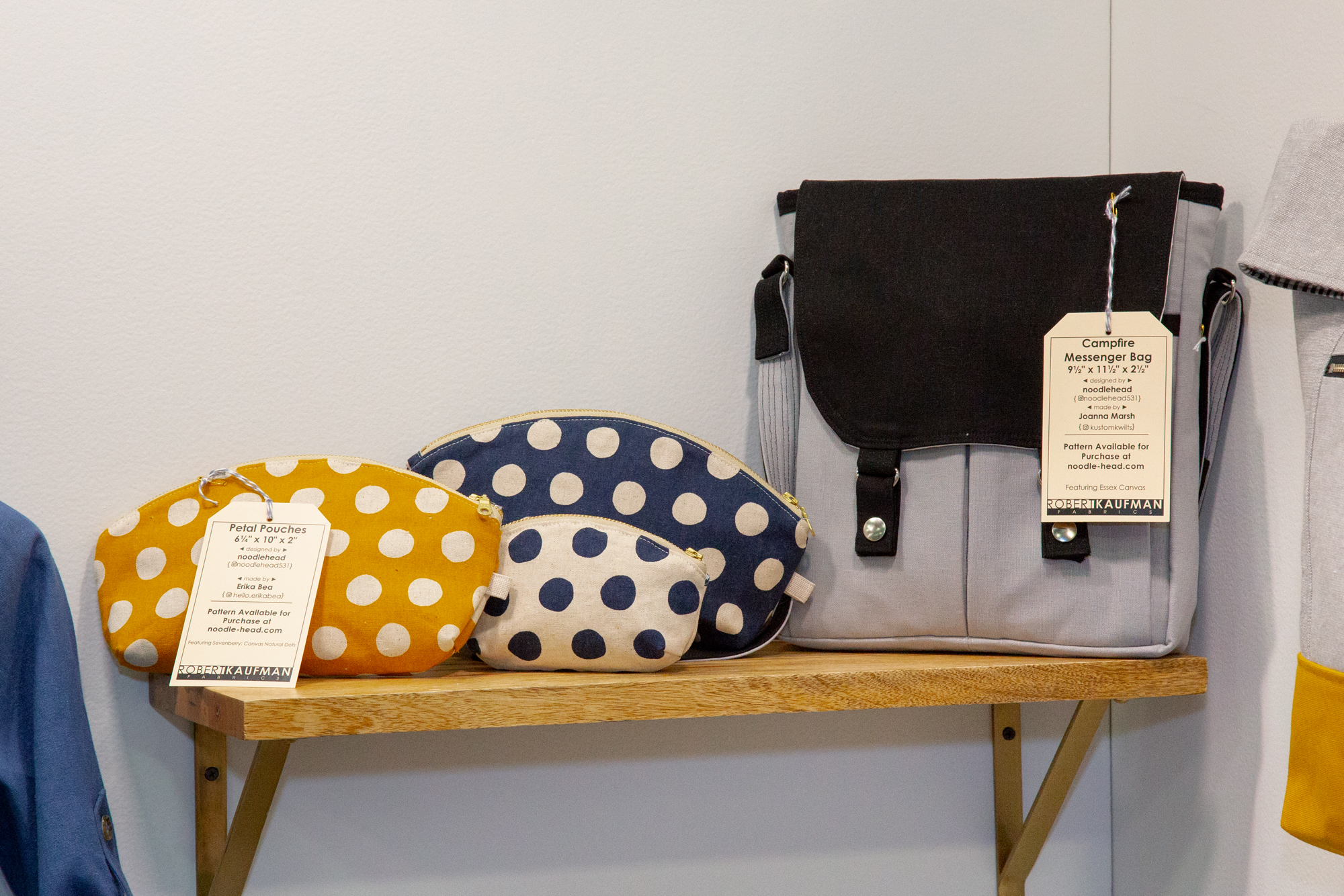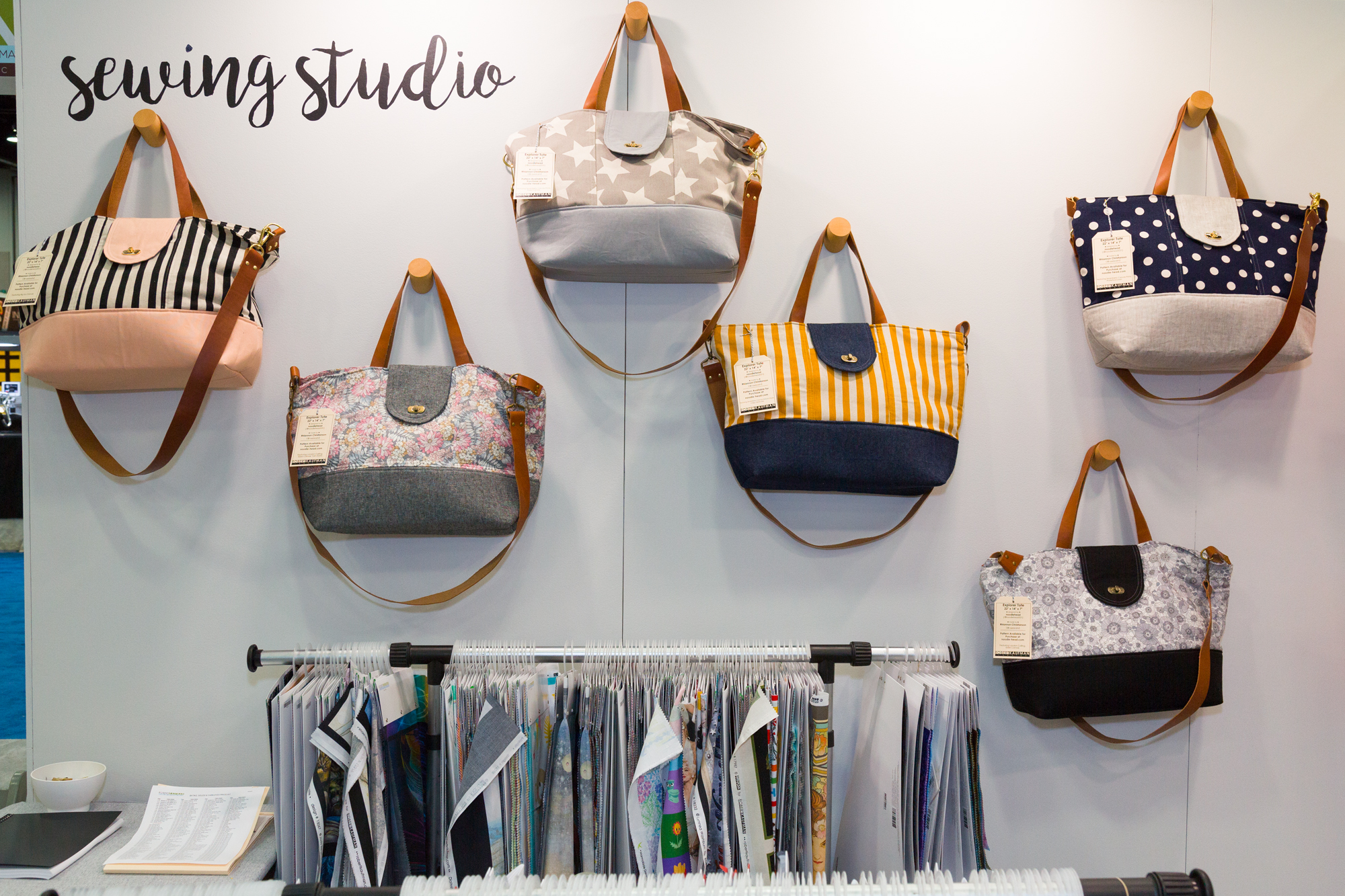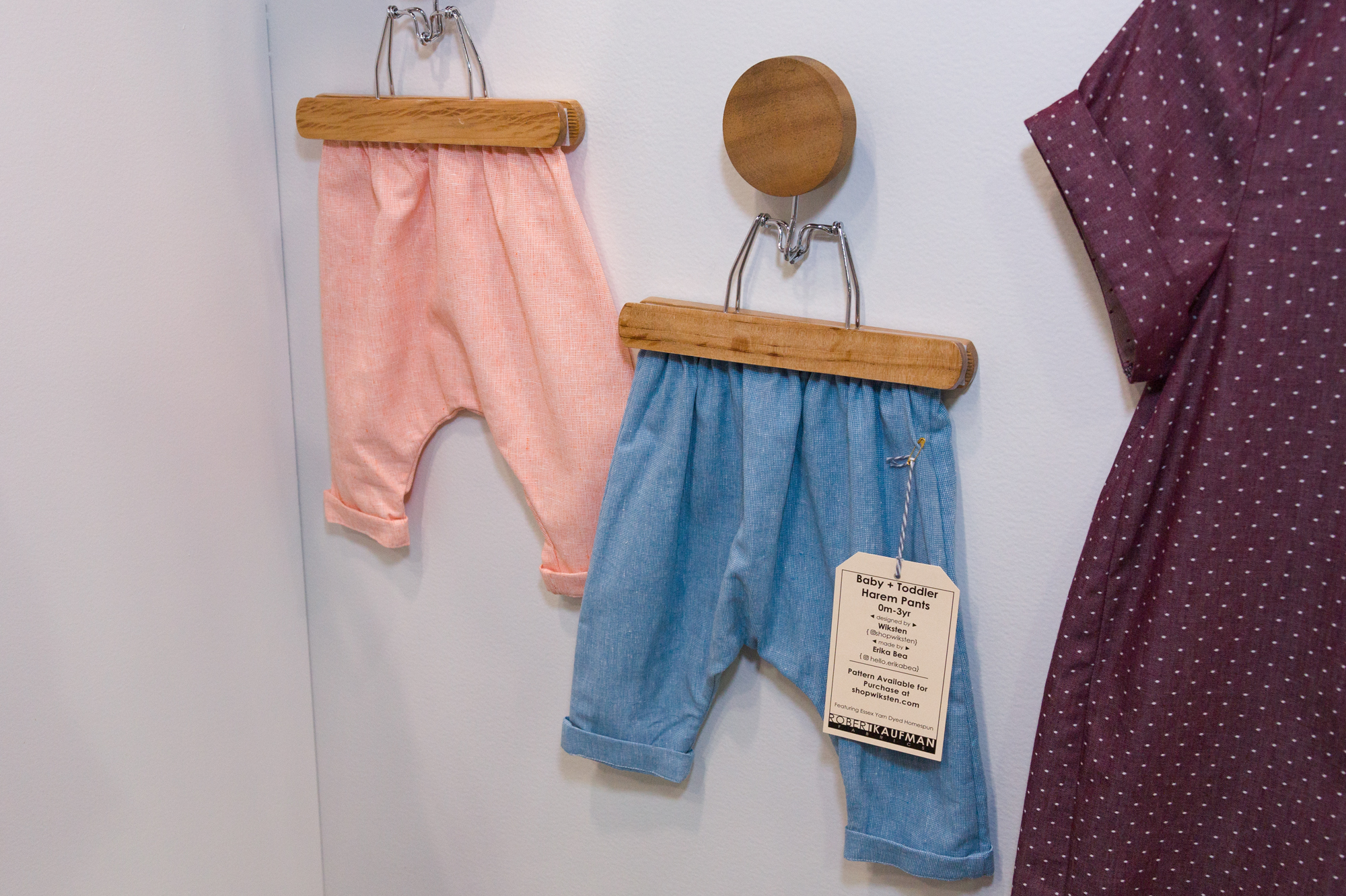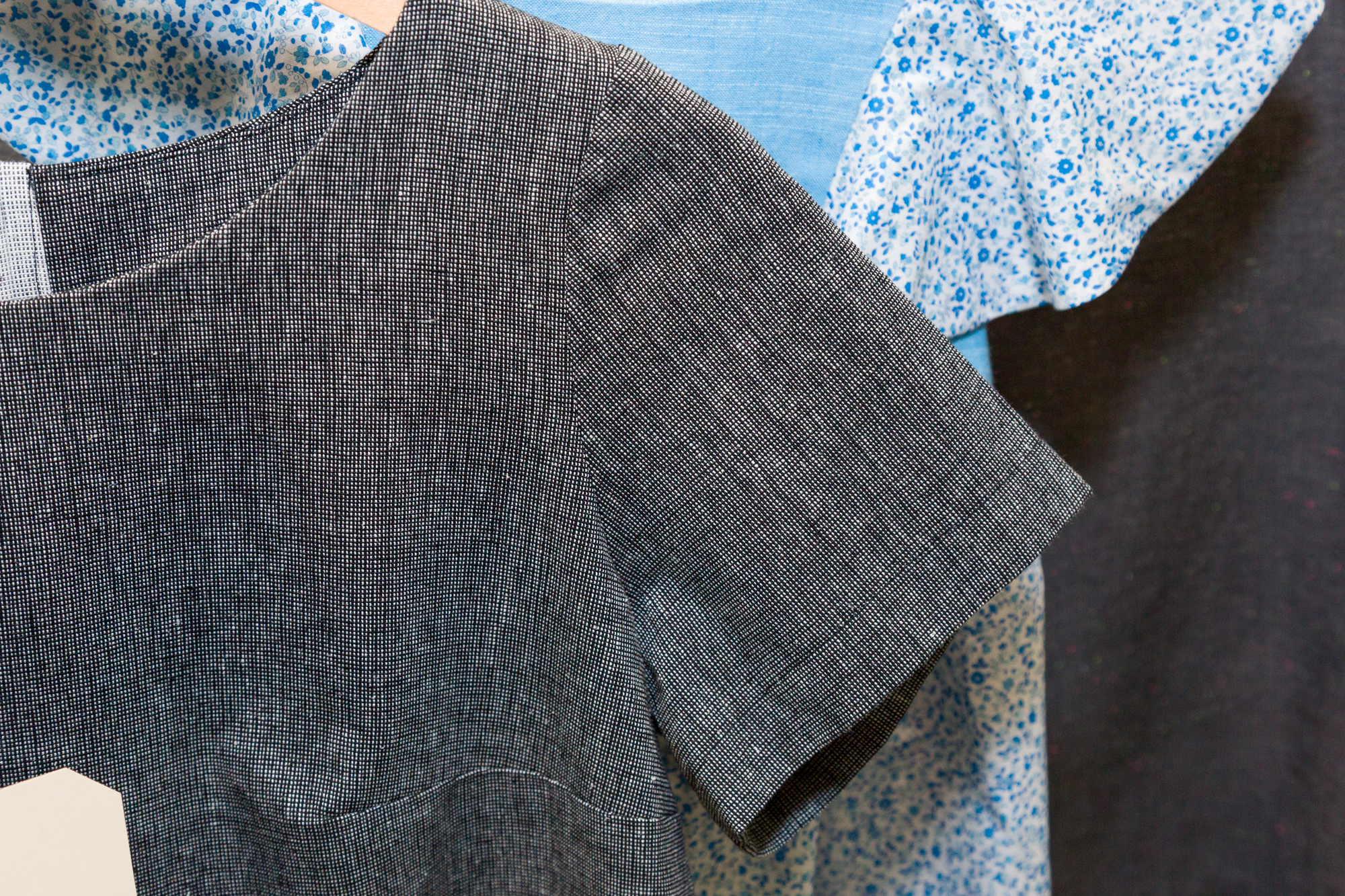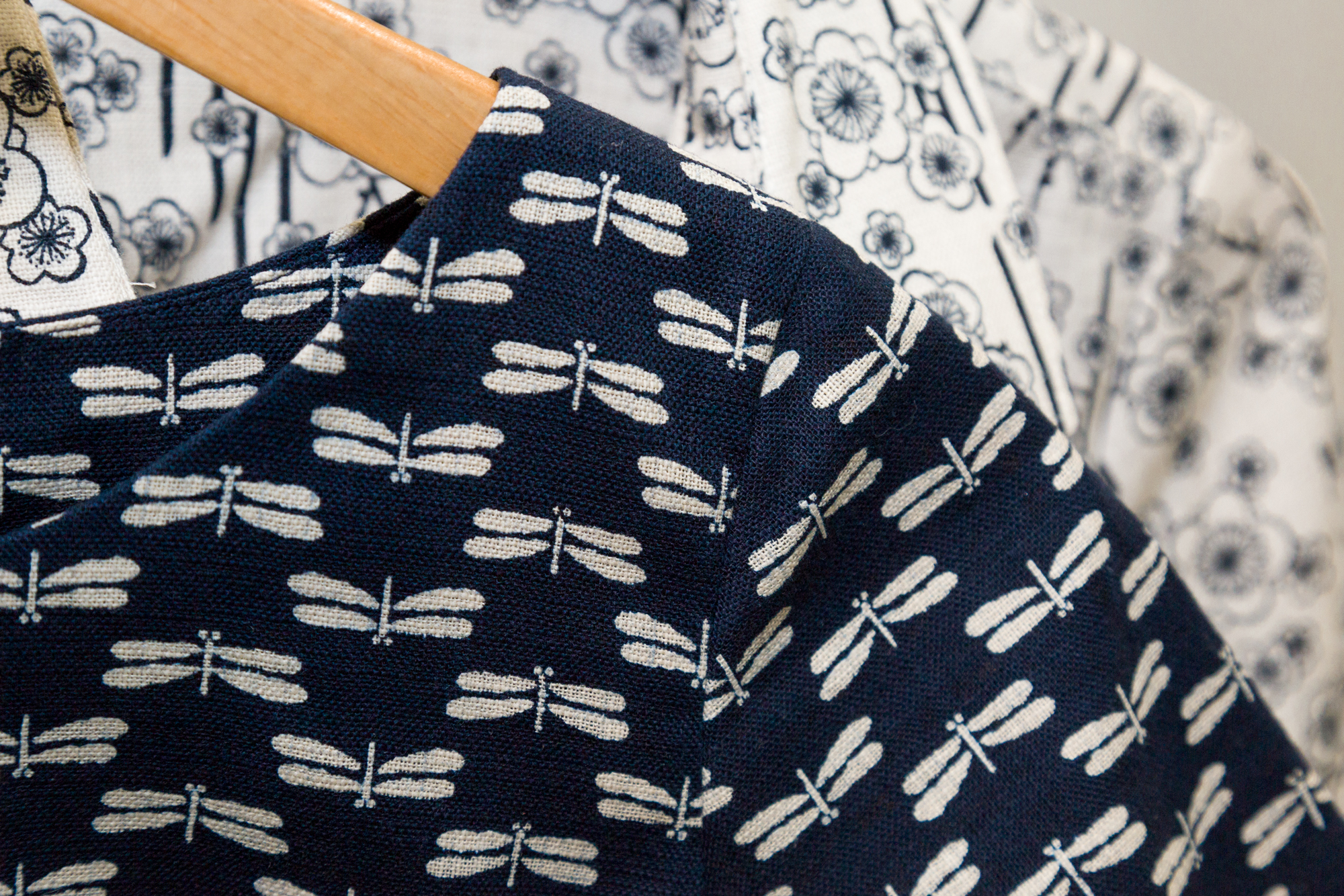 Kona® Color of the Year: Tiger Lily
As you might have seen, our Kona® Color of the Year for 2018 is Tiger Lily - a unique, rich, red orange hue! Explore the free quilt patterns by some of your favorite designers below!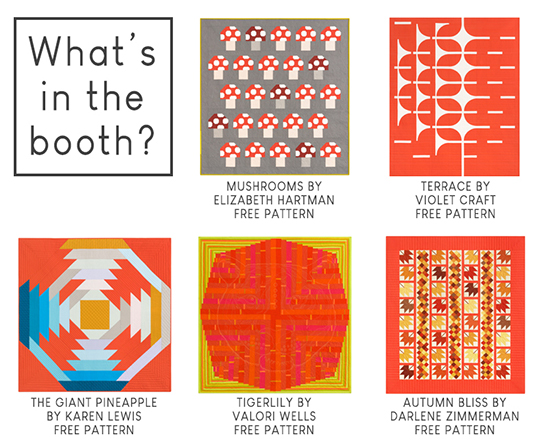 Precut Pop Up Shop
We also sold some of our new precuts and kits at the Precut Pop Up Shop, and featured some of our Alphonse Mucha quilt patterns!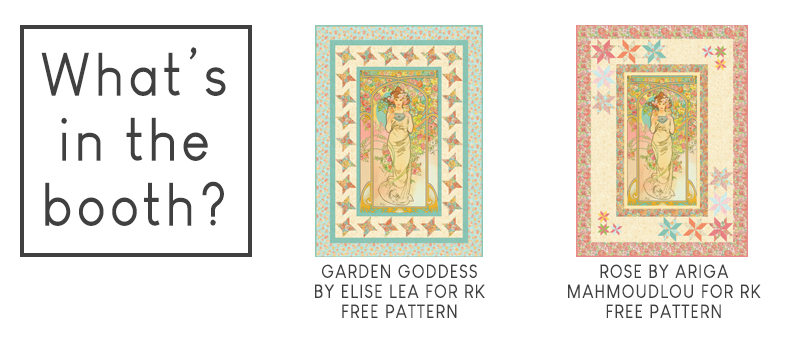 Tear Down!
After the show, we tear down our booth in a matter of a few short hours. Take a look at the timelapse below!