Not too long ago finding organic fabrics to use in quiltmaking was quite a challenge. That has changed and organic fabrics are now really making a place in the mainstream of quilting supplies. Organic fabric designers and companies are all over the place. From Daisy Janie to Betz White to Monaluna and many more as a quilter we now have the opportunity to work with great 100% organic fabrics.
But what makes a fabric organic?... and can you use it the same?...
I had lots of questions about all this and decided I wanted to know more! So I reached out to Nancy Mims of Mod Green Pod for some organic fabric 101!


Nancy Mims
1. What is the #1 benefit of organic fabric?
I'm not sure if I can place my finger on just one benefit because organic cotton is so beneficial on every level, from the land on which the cotton grows all the way to the user's home. I think most people understand that on the agricultural level, organic means produced without harmful pesticides and insecticides, but few people know that to be considered organic cotton CLOTH, there are strict rules about what can and cannot be used during the manufacturing processes. Organic cotton fabric processed, woven, printed or dyed, and finished using low-impact methods that are healthier for the earth, your home and you and your family.
Pick a Bunch by Nancy Mims - Available April 2011
2. What "makes" a fabric organic?
The new collection I designed for Kaufman, called "Pick a Bunch," is certified organic according to the Global Organic Textile Standard or GOTS, through to the finished product. As I mentioned above, the true definition of organic goes well beyond the fields, all the way through the weaving, printing and finishing of the fabric. If anyone is interested in reading all the many details about what is and isn't allowed in certified organic cotton, you can find out more here: http://www.global-standard.org/
3. Is there a difference to the touch?
Like with all fibers, it just depends on the quality of the production. Robert Kaufman is known for high quality fabrics, so they have ensured that their organic cotton collections are wonderfully luxurious. When I received samples of the first collection, I couldn't believe that they achieved such a great product with their first round of organic production. And I'm thrilled to report that the new collection, "Pick a Bunch," might be even more gorgeous! For this second collection, they chose to use high density sheeting, which uses a little more yarn that conventional sheeting, to give it that extra degree of yumminess.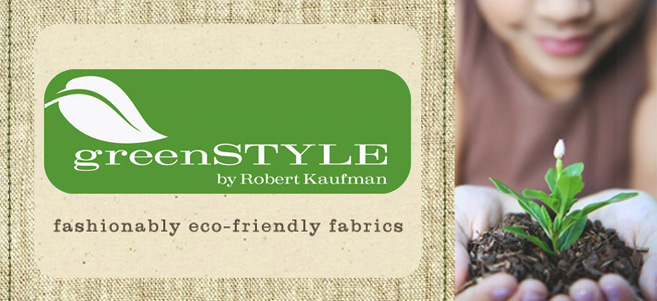 4. Because the fabric is organic, does it make the print less vibrant/shorter life than normal fabrics?
As far as I know, there haven't been any issues with the organic quilting fabrics, nor with the Mod Green Pod upholstery line. The upholstery line has held up to high residential standards for rubs, which is great.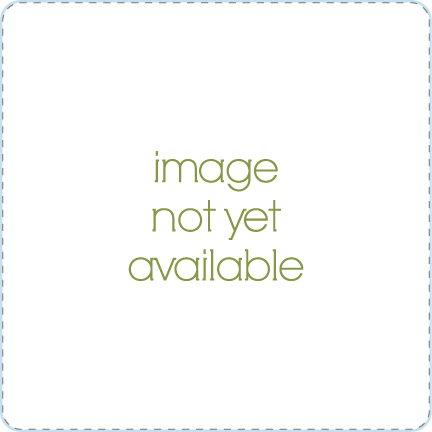 Pick a Bunch by Nancy Mims - Available April 2011
5. Can you use them just like you would regular quilting cottons?

Absolutely! And with a layer of organic cotton batting, one can create a beautiful legacy with color AND a great environmental message.
A yummy stack of quilts that I need to bind that all use Nancy's new fabric!
6. Your blog says "Shaking the beige off organic" I love that line! How did you come up with this?
When we started Mod Green Pod, there were no colorful collections in organic textiles. Everything was literally beige or various shades of cream or white. At first, we assumed that it was because bright colors weren't possible with the organic restrictions, but we quickly realized that wasn't the case. It was just that no one in the industry had done it. So I applied my love for bold color and pattern to a desire to have an ethically made product and the concept was born.
Nancy's Home Decor Weight Fabric
7. You have designs available through RK as well as fabric designs on your site. What are the main differences in the fabric?
At my original site, modgreenpod.com, the focus is home decor. We sell upholstery weight fabrics for furniture, window coverings, and other residential projects. The other product we sell through our website is hand silkscreened vinyl-free wallpaper. The main Mod Green Pod designs are scaled for furniture and home use. The organic cotton collections for Kaufman are specifically designed for and are printed on quilt weight sheeting, great for, in addition to quilts, making any imaginable craft project that uses a lightweight fabric. The designs are scaled smaller than my upholstery prints, and the quilt designs have a much larger palette. I really enjoy the freedom I have to have fun with the colors and patterns for the quilt collections and look forward to working on the next collection!
Nancy... thank you so much for answering all my questions!
--
I've now had the opportunity to work with both of Nancy's collections as well as the Pure Organic solids that Robert Kaufman makes. The fabrics have a higher thread count and feel amazing to the touch. I've made four quilts using the organic fabrics and I'm seriously hooked. When it comes to solids I'm excited that RK just added a few new colors and they now have 21 colors of Pure Organics. I'll be using them over other solids as much as I can.
Robert Kaufman tweeted last week "Just signed a new designer for our greenSTYLE range of organic fabrics...very excited! Can't wait for you all to find out who it is!" Personally I can't wait either! I'm very excited to see this division of quilting fabrics continue to expand!
Recently I finished a quilt using Nancy's first collection "Free to Grow"
This is the Pinwheels design from Quilt Remix by Emily Cier of Carolina Patchworks
As for that yummy stack of quilts shown above... well I just loved Nancy's fabrics so much that they are in a few of my new quilt designs! Just a few more days and I should be able to show them to you!!!
Have you used organic fabrics?
What do you think about them?
I'd love to know!!
--
I'll be back on March 4th with A Little Birdie Told Me!
Volume 2 post 4